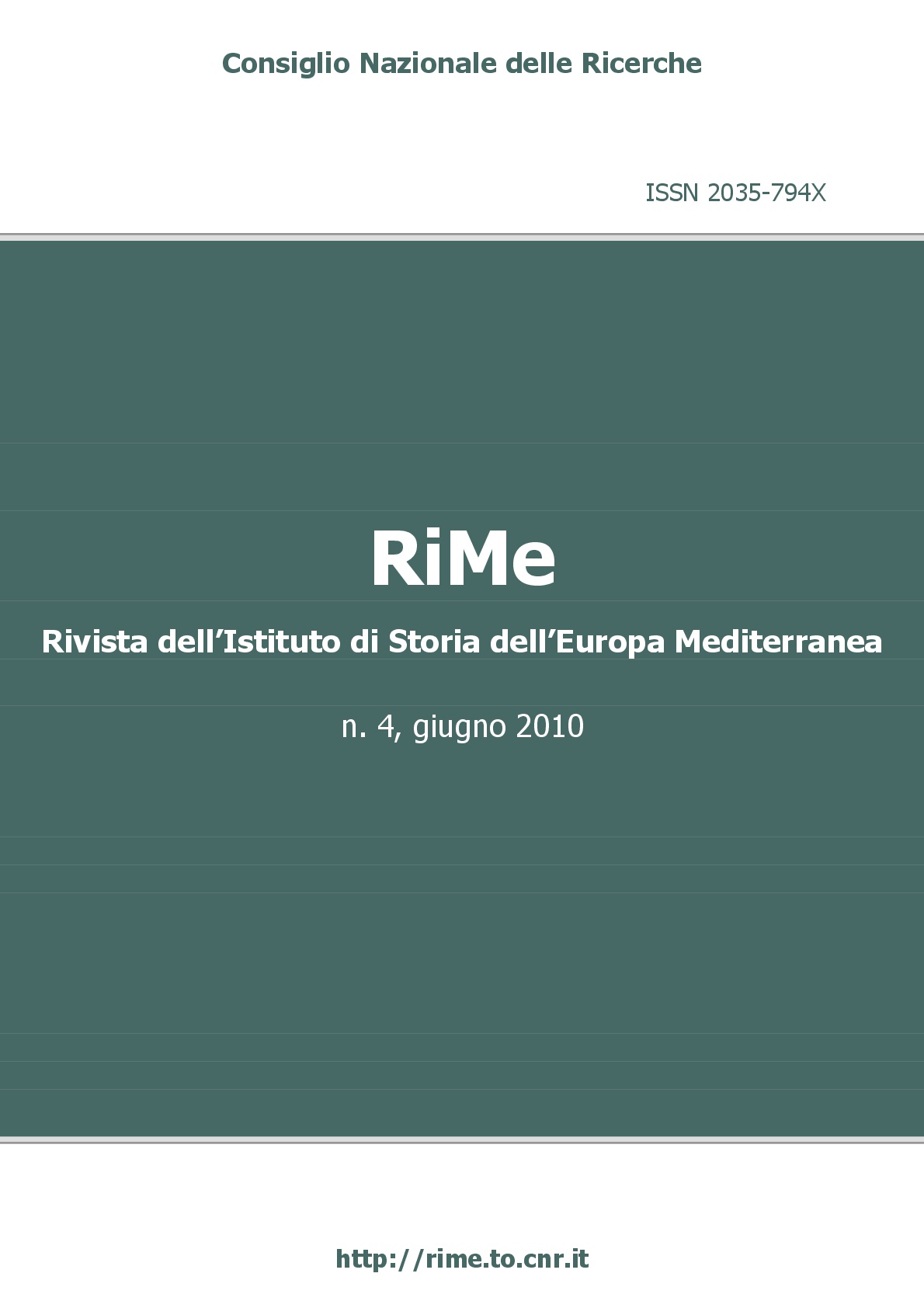 This issue contains a Dossier entitled Sardinia. A Mediterranean Crossroads edited by Olivetta Schena and Luciano Gallinari, contining a wide selection of the papers presented at 12th Annual Mediterranean Studies Congress, held in Cagliari, 27-30 May 2009. These are essays that examine the history of the Mediterranean Sea and its numerous interweavings between the Middle Ages and Contemporaneity, not only from a historical point of view, but by using interpretative tools from disciplines such as Archaeology and Art History.
In addition, the volume also hosts a Focus with the emblematic title Glances beyond the Mediterranean, with two articles dedicated to the U.S. and the raids of Islamic pirates of North Africa in the Mediterranean between the eighteenth and nineteenth centuries, and another essay focuses on immigration from Italy to the Plata region between discrimination and welcome.
Finally, the issue also includes a Focus dedicated to research on the History of North America in the Digital Age.
Full Issue