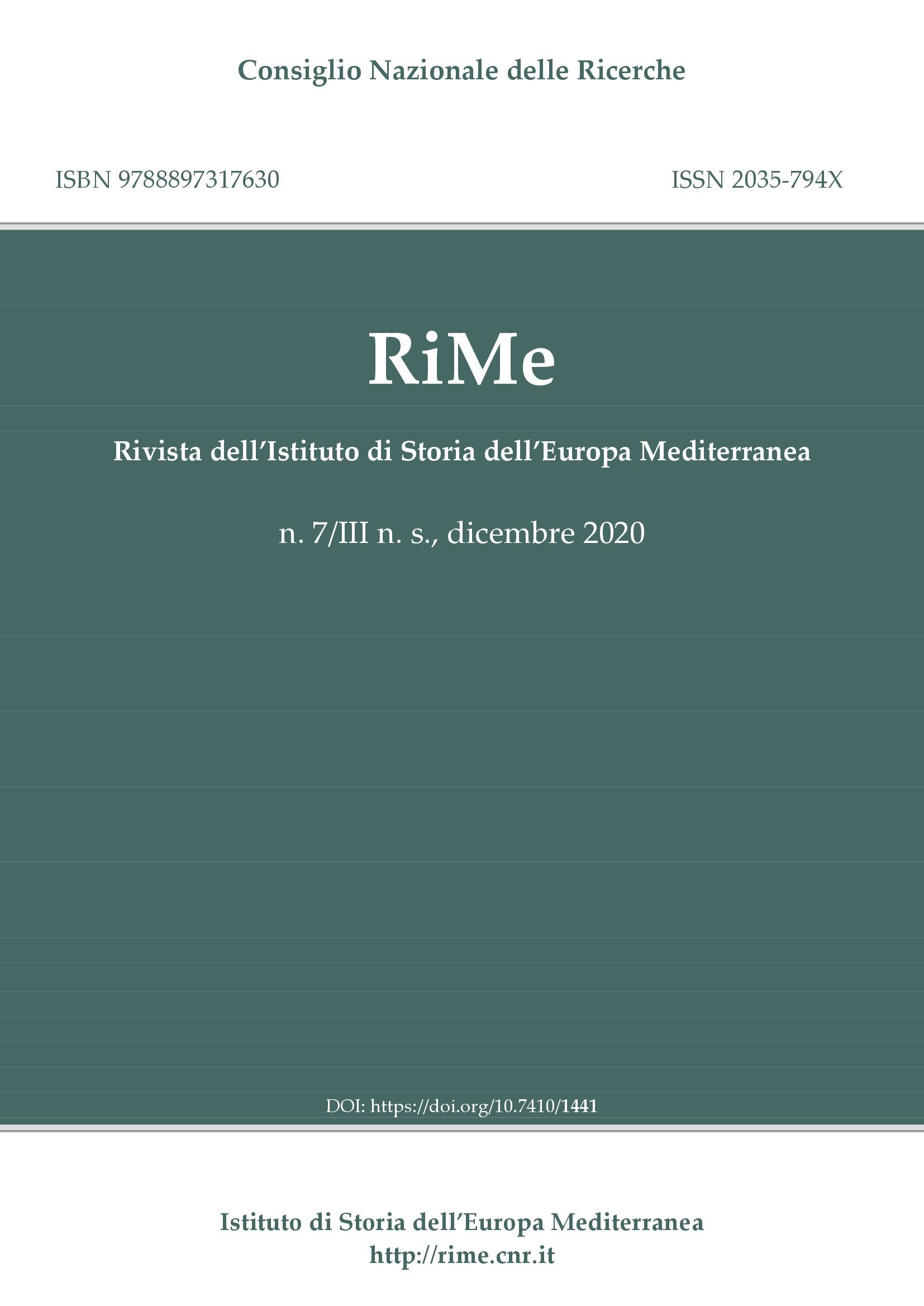 The Booklet opens with an essay on the various elements that lead scholars to hypothesise that the Piscu Nuraghe area in Sardinia was also used in the Middle Ages, since the finds from that site cover a chronological span from the 16th century BC to the 7th century AD.  The second essay, on the other hand, is entirely devoted to the early Middle Ages and in particular to Byzantine artistic influences in the Visigothic Iberian Peninsula that were not directly linked to the imperial presence but to other artistic and historical-cultural dynamics.
The third text presents a methodological approach to the study of the increasingly efficient commercial and banking firms in late medieval Europe, based on the structural analysis of two major Mediterranean firms that operated from Zaragoza and Barcelona in the first half of the fifteenth century.
The fourth paper explain the history of privateering in the Marquisate of Finale (Liguria, Italy) during the Habsburg's Age, with a particular reference to the 17th and 18th centuries: its origins, its expansion and all the problems on legal and diplomatic levels.  The fifth contribution analyses various aspects of the phenomenon of piracy and privateering, with emphasis on the Kingdom of Naples during the Austrian presence (1707-1734) due to the incessant incursions from Turkish-Barbary and French-Sicilian piracy.  The sixth article focuses on the new needs of society that brought important changes in the use forms of leisure and the territory, also in the case of some religious sites that could be even in Sardinia new levers for the socio-economic development of inland and marginal areas.
The booklet also contains two book reviews and a review of a Webinar dedicated to the Cultural Heritage of Egypt and Italy, which took place online in December 2020.
Full Issue