La guerra di corsa nel Mezzogiorno d'Italia durante il periodo austriaco (1707-1734)
Privateering in the South of Italy during the Austrian period (1707-1734)
Vincenzo Cataldo

Università degli Studi di Messina
Keywords:
Mediterranean, Privateers, Slavery, Kingdom of Naples, Barbary States, Raids, Towers, Mediterraneo, Corsari, Schiavitù, Reggenze, Regno di Napoli, Incursioni, Torri
Abstract
The articles analyses the various aspects of the phenomenon of piracy and privateers war, with emphasis on the Kingdom of Naples during the Austrian presence (1707-1734). The vessels and the population of the Kingdom of Naples were subject to incessant incursions from Turkish-Barbary and French-Sicilian piracy. However, the activity of privateering war has linked many western powers and the same Kingdom of Naples. New documents reveal the contradictions and conflicts connected to disregarded bilateral agreements and defence or attack strategies.
Dopo aver analizzato i vari aspetti che hanno caratterizzato il fenomeno della pirateria e della guerra di corsa, la lente di ingrandimento è posta sul regno di Napoli nel periodo di dominazione austriaca (1707-1734). Le navi regnicole e la popolazione furono oggetto di continui saccheggi da parte della marineria turco-barbaresca e franco-siciliana; la pratica della guerra di corsa tuttavia accomunò molte potenze occidentali e lo stesso regno di Napoli. Accordi bilaterali disattesi, strategie difensive e di attacco emergono in tutte le sfaccettature con le contraddizioni e i conflitti grazie anche a documentazione inedita.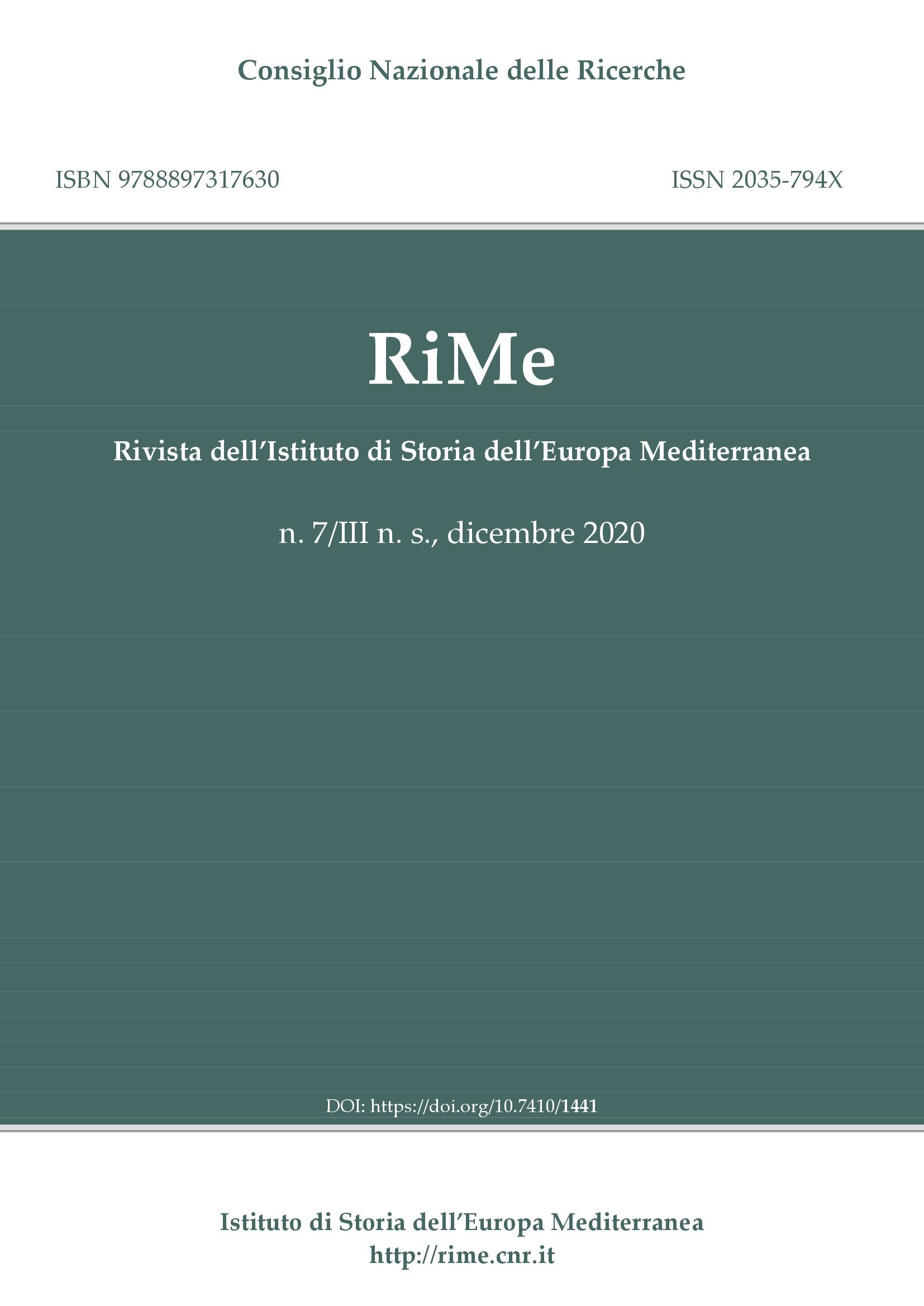 This work is licensed under a Creative Commons Attribution-NonCommercial 4.0 International License.
Authors who publish with this Journal agree to the following terms:
Authors retain copyright and grant the Journal right of first publication with the work simultaneously licensed under a Creative Commons Attribution-NonCommercial 4.0 International License.
This Journal permits and encourages authors to post items submitted to the Journal on personal websites or institutional repositories both prior to and after publication, while providing bibliographic details that credit, if applicable, its publication in this Journal.