Aportaciones estilísticas y formales de filiación bizantina en la escultura visigoda del Sureste peninsular los casos de Algezares (Murcia), Begastri (Cehegín) y Alcudia de Elche (Elche)
Stylistic and formal contributions of Byzantine affiliation in Visigothic sculpture in the southeast of the peninsula: the cases of Algezares (Murcia), Begastri (Cehegín) and Alcudia de Elche (Elche)
Fabrizio Sanna

Universidad de Murcia
Keywords:
Visigoth Sculpture, Byzantines, Algezares, Begastri, Alcudia de Elche, Escultura visigoda, Bizantinos
Abstract
Mediante el análisis formal y estilístico-decorativo de algunos de los principales corpus escultóricos visigodos procedentes del Sureste peninsular (basílica de Algezares, Begastri, basílica de Alcudia de Elche), se sostiene que los talleres locales activos en esta zona de la península ibérica no asimilaron las aportaciones artísticas bizantinas de manera intensa y sistemática, si bien esta región se configuró como el núcleo principal de las posesiones de los milites en la Provincia Spaniae. A través de un estudio comparativo (de esculturas visigodas y de procedencia mediterránea) y técnico (materiales y herramientas empleadas) se pone de relieve que la elección de ciertos elementos estilísticos bizantinos (limitados a pocos ejemplares) no estaba directamente vinculada con la presencia de los imperiales, pero sí con otras dinámicas artísticas e histórico-culturales.
Through the formal, stylistic and decorative analysis of some of the main Visigoth sculptural corpora from the southeastern peninsular (Basilica of Algezares, Begastri, Basilica of Alcudia de Elche) will be argued as the local workshops active in this area of the Iberian Peninsula did not assimilate intense and systematic Byzantine artistic contributions, although this region was configured as the main nucleus of the possessions of the milites in the Provincia Spaniae. Through a study both comparative (of Visigoth sculptures and the Mediterranean origined sculptures) and technical (materials and tools used) will be highlighted as the choice of Byzantine stylistic elements (limited to a few specimens) was not directly linked to the presence of the imperial but it was related to other artistic and historical-cultural dynamics instead.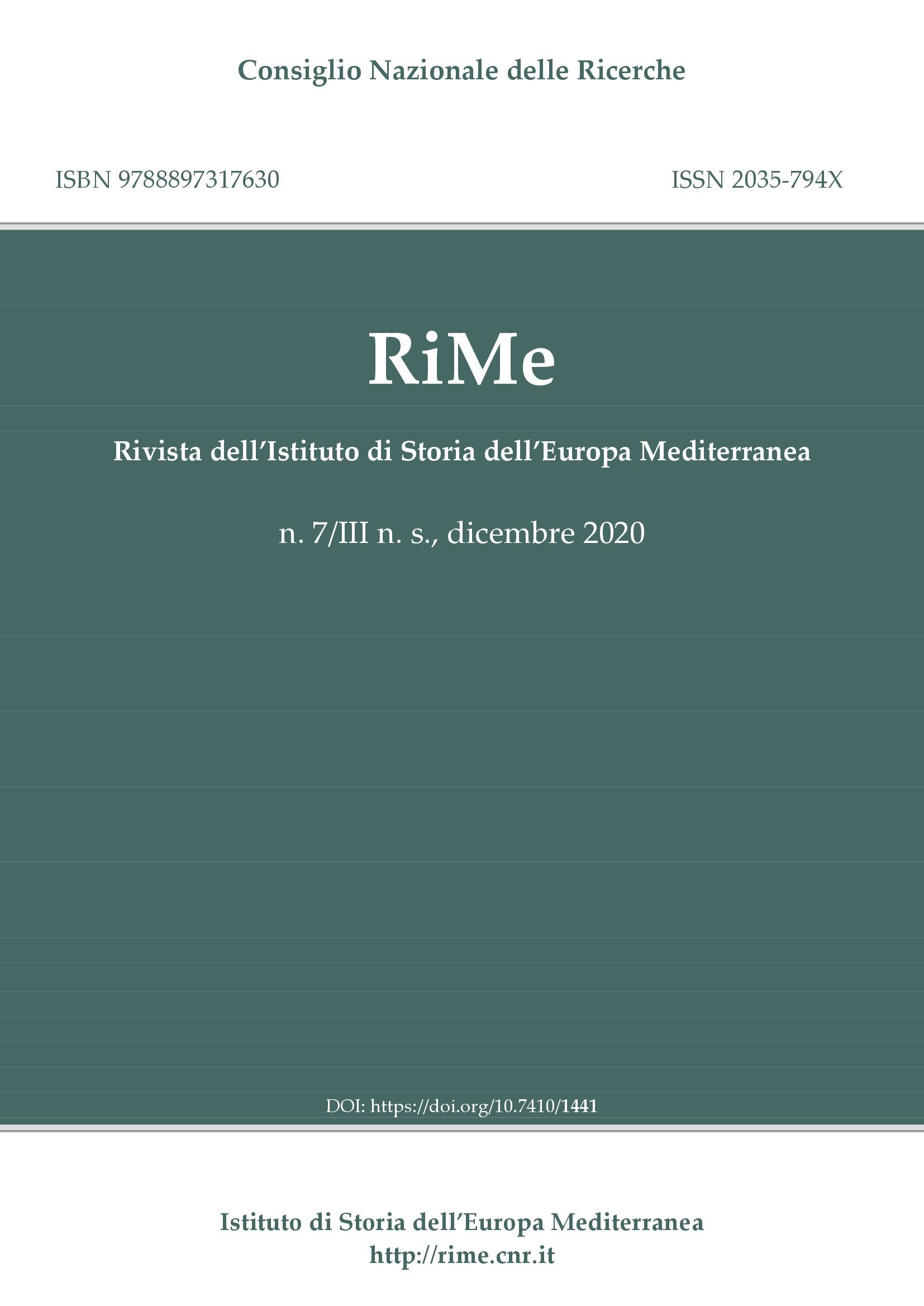 This work is licensed under a Creative Commons Attribution-NonCommercial 4.0 International License.
Authors who publish with this Journal agree to the following terms:
Authors retain copyright and grant the Journal right of first publication with the work simultaneously licensed under a Creative Commons Attribution-NonCommercial 4.0 International License.
This Journal permits and encourages authors to post items submitted to the Journal on personal websites or institutional repositories both prior to and after publication, while providing bibliographic details that credit, if applicable, its publication in this Journal.