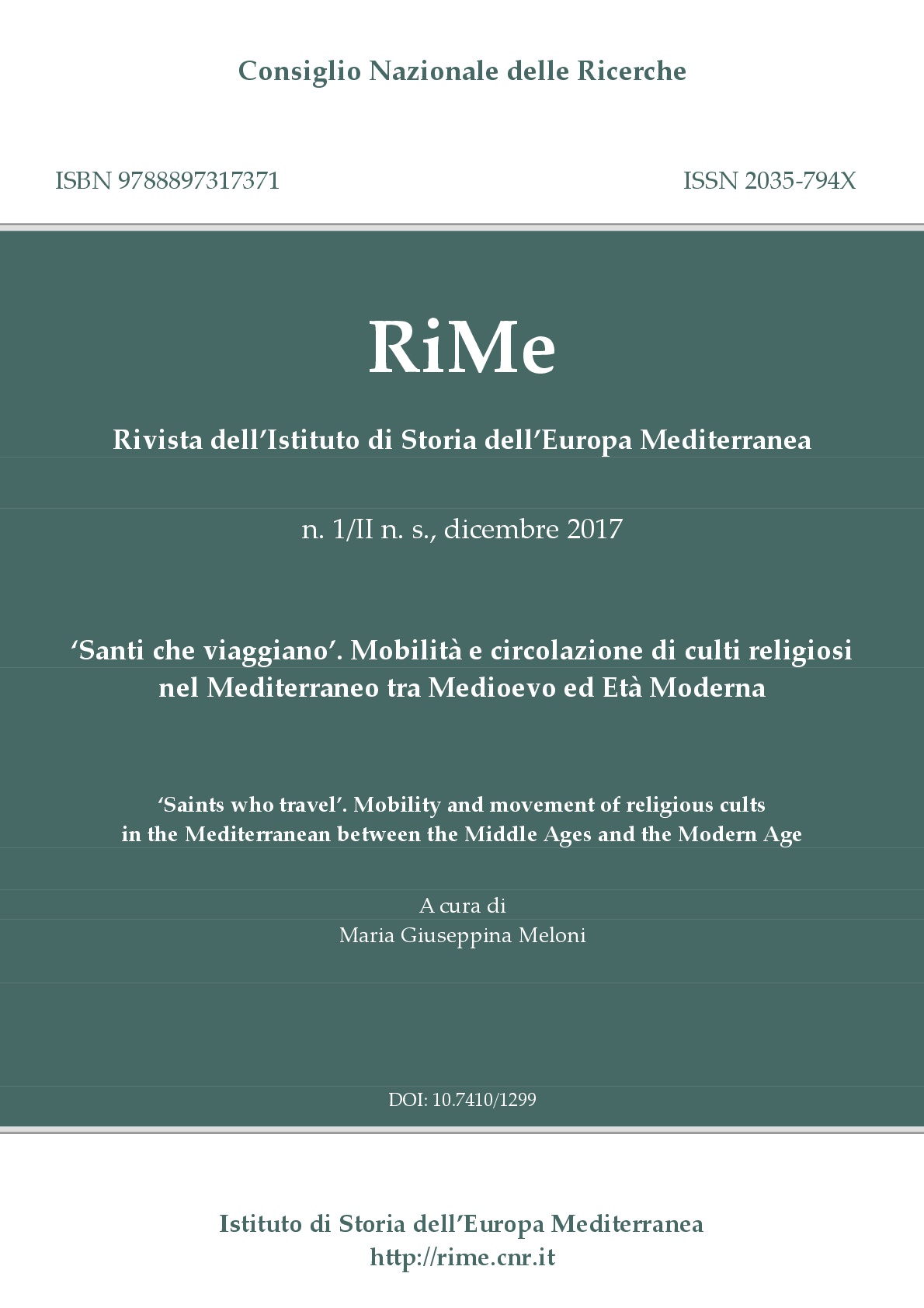 'Santi che viaggiano'. Mobilità e circolazione di culti religiosi nel Mediterraneo tra Medioevo ed Età Moderna / 'Saints who travel'. Mobility and movement of religious cults in the Mediterranean between the Middle Ages and the Modern Age.
A cura di / Edited by Maria Giuseppina Meloni
The booklet  houses six articles presented at the Ex nihilo Zero Conference of the European Academy of Religion (Bologna, 18-22 June 2017). From these essays it emerges how the Mediterranean, the centre of an intensive movement of men, goods and ideas, was also the medium for the circulation of cults and relics. There were significant cases both in Pisa where new worships developed between the High Middle Ages and the 13th Century, as a result of its maritime contacts; and in Sardinia which, due to its geographical position and historical events, was opened to the reception of new cults introduced by the powerful men of the time. The island itself, however, was also in some circumstances the exporter of relics and devotions. In addition, The Booklet examines also the strong connection with the sea of the cult of St. Nicholas and the translation of his relics from Myra to Bari.
Full Issue