San Lorenzo e i culti militanti degli Asburgo
Saint Laurence and Hapsburgs' militant cults
Alessandra Pasolini

Università degli Studi di Cagliari

Fabrizio Tola

Università degli Studi di Cagliari
Keywords:
St. Laurence, Marian Worship, The Hapsburgs, Modern Sardinia, San Lorenzo, Devozioni mariane, Gli Asburgo, Sardegna moderna
Abstract
Abstract
Our essay takes into consideration some personal piety of Charles the Fifth and Phillip the Second, such as the significant devoutness to Saint Laurence and to several Marian names (Athocha, Montserrat, etc.). Such devotion is called 'militant' because it is related to military occurrences or to historical events. The Hapsburgs cherished such devotion and spread it throughout their territories. Object of our research is to investigate the effect of the Hapsburgic religiousness on the building of churches, on the manufacturing of altar-pieces and devotional sculptures, ordered by official clients.
Riassunto
Il saggio prende in esame alcune personali devozioni di Carlo V e Filippo II, come quella emblematica per S. Lorenzo ed alcuni titoli mariani (Atocha, Montserrat etc.), qui definiti culti 'militanti' in quanto connessi a eventi bellici o altri avvenimenti storici, i quali furono prediletti dagli Asburgo e diffusi nei territori sottoposti al loro controllo. Obiettivo dell'indagine è approfondire quanto della religiosità asburgica si rifletta nella committenza ufficiale, influenzando la costruzione di chiese e la produzione di pale d'altare e sculture devozionali.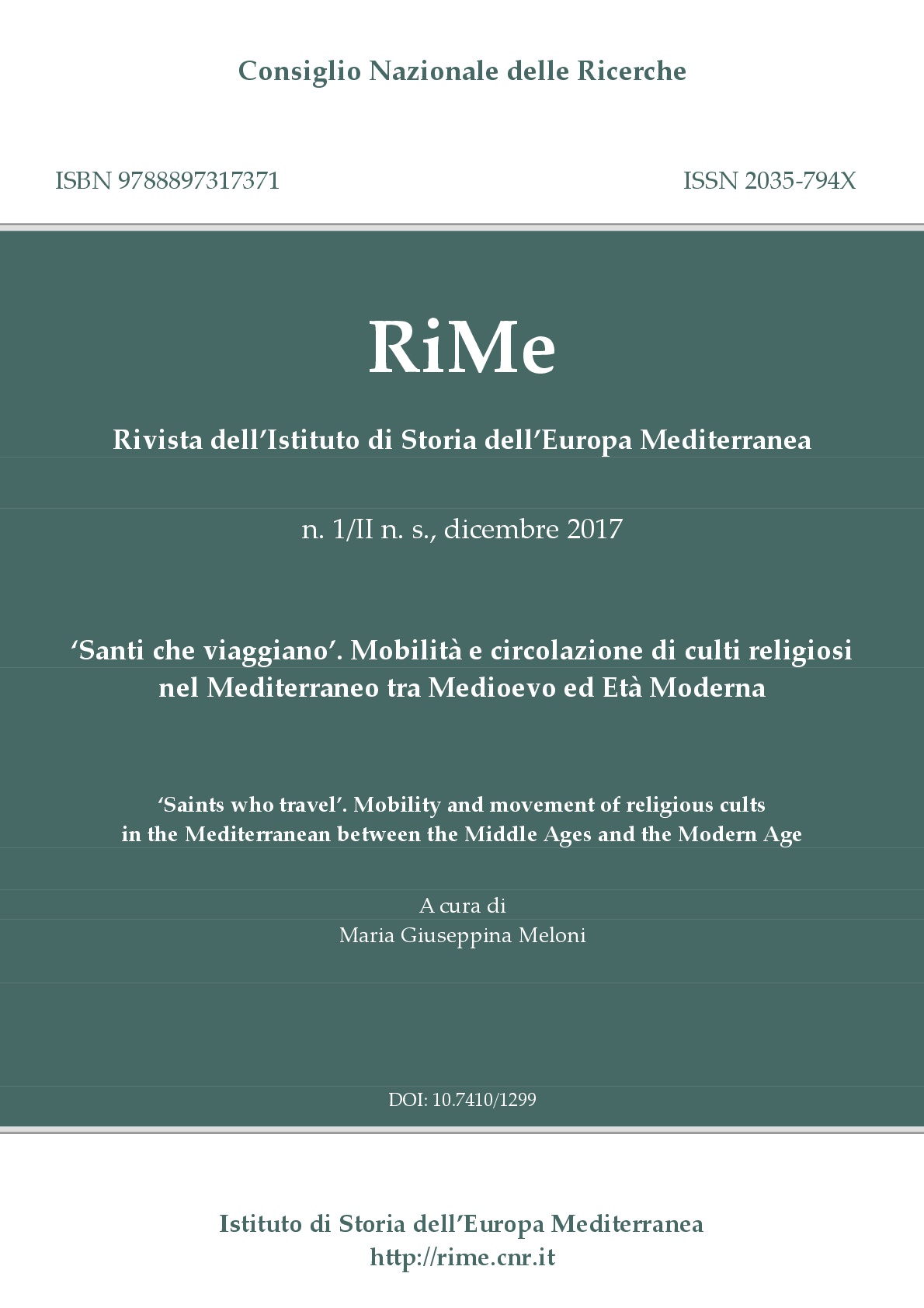 This work is licensed under a Creative Commons Attribution-NonCommercial 4.0 International License.
Authors who publish with this Journal agree to the following terms:
Authors retain copyright and grant the Journal right of first publication with the work simultaneously licensed under a Creative Commons Attribution-NonCommercial 4.0 International License.
This Journal permits and encourages authors to post items submitted to the Journal on personal websites or institutional repositories both prior to and after publication, while providing bibliographic details that credit, if applicable, its publication in this Journal.