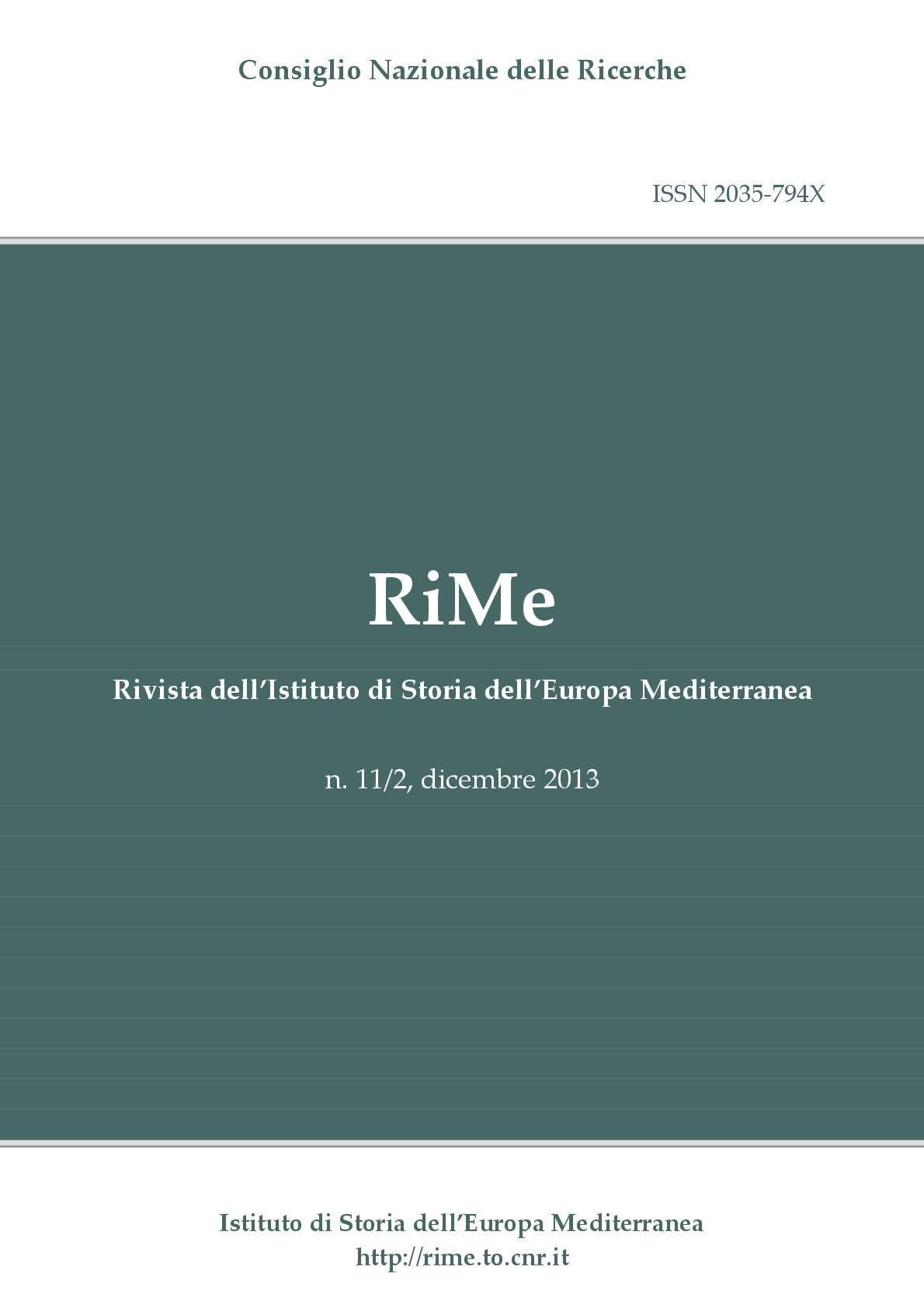 Nuovi apporti sulle relazioni italo-argentine / New contributions on the Italian-Argentine relations. 
A cura di / Edited by Luciano Gallinari
This booklet of RiMe closes a seven-year working relationship within the framework of two Bilateral Agreements on Scientific Cooperation between the Institute of Mediterranean European History of the CNR and the Catedra de Historia Social Contemporanea, Escuela de Ciencias de la Información, Facultad de Derecho y Ciencias Sociales, of the Universidad Nacional de Córdoba, República Argentina (CONICET): Italia‐Argentina: ovverosia il Mediterraneo in Sudamerica. Storia, arte e cultura tra XVI e XXI secolo", (May 2005‐December 2008) and  "Terre di migrazioni: Italia e Argentina tra XVI e XXI secolo, (May 2009‐December 2012).
During these years the researchers of the two countries have been able to meet each other travelling from one side of the Atlantic to the other, and have been able to work together on the different lines of research of the Bilateral Agreements giving rise to different results, including, in addition to this booklet also several seminars held during mutual study visits and some scientific publications.
Full Issue