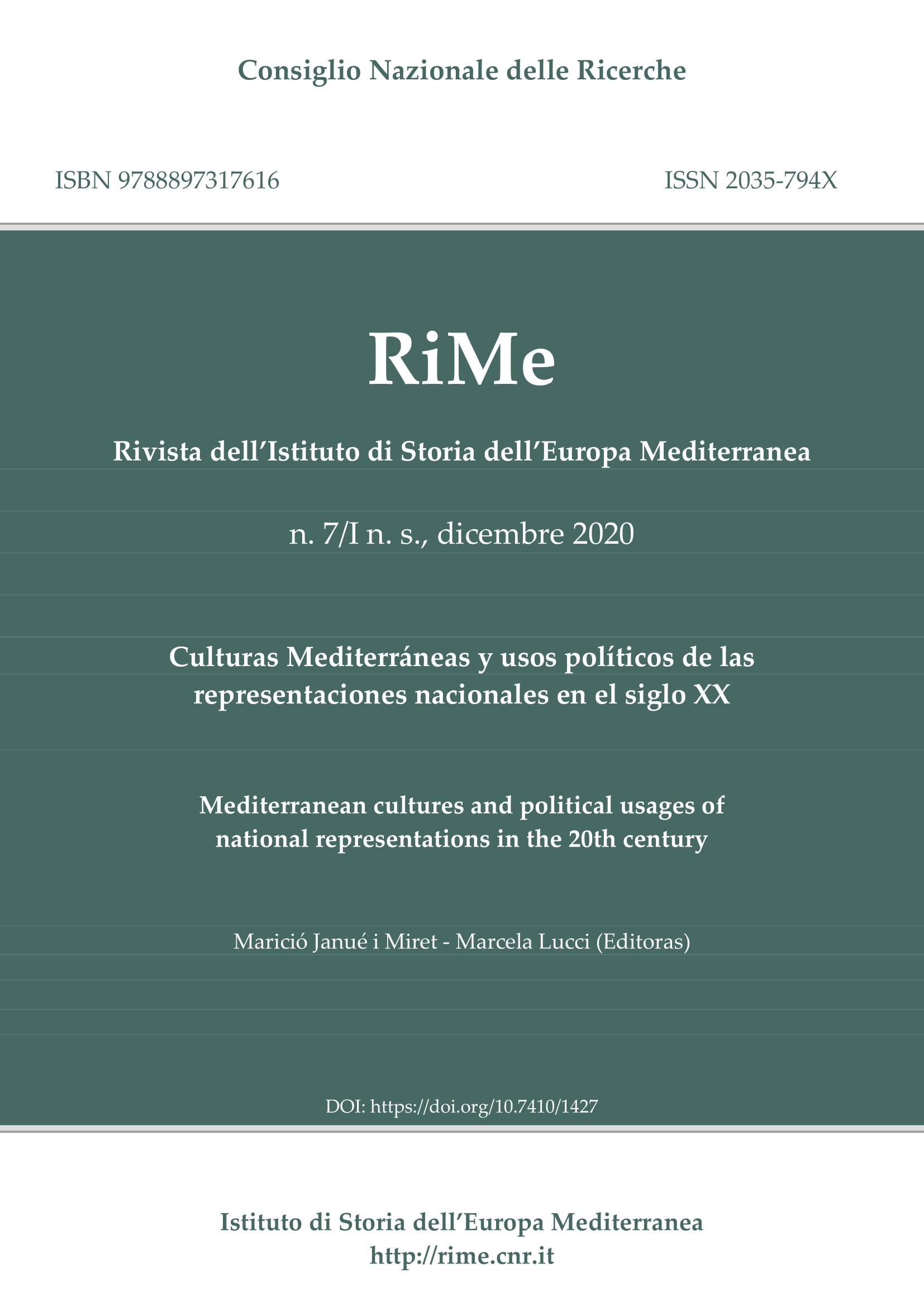 Culturas Mediterráneas y usos políticos de las representaciones nacionales en el siglo XX
Mediterranean cultures and political usages of national representations in the 20th century
Marició Janué i Miret y Marcela Lucci (Editoras)
 This booklet reflects on the political uses of national representations in the twentieth century, taking the Mediterranean as its location because it is a cultural threshold, a space where two ideas combine simultaneously: that of connection and that of the frontier. Moreover, the proverbial pluriculturalism and mobility of the Mediterranean basin is an ideal geopolitical space in which to investigate the construction and reproduction of national identities. The particular interaction of cultures that have historically taken place in this area facilitates an approach to the transnational aspect of the construction of nations representations that goes beyond some excessively Eurocentric frameworks. The editors of this issue are convinced that the study of the political representations of nations requires an interdisciplinary approach that integrates different perspectives from the human and social sciences: political history, nationalism, imperialism and colonialism; the history of culture, cultural studies, social psychology and imagology in the history of art; international history and cultural diplomacy; transnational and global history; political science and sociology; and the study of migration and exile.
Full Issue