Le flotte degli Austrias e gli scali italiani: una messa a punto
The Austrias fleets and the Italian ports of call: a fine-tuning
Valentina Favarò

Università degli Studi di Palermo

Paolo Calcagno

Università degli Studi di Genova
Keywords:
Spanish Monarchy, History of the Mediterranean, Fleets of Galleys, Kingdom of Naples, Kingdom of Sardinia, Kingdom of Sicily, Genoa, Monarchia Spagnola, Storia del Mediterraneo, Squadre di galere, Regno di Napoli, Regno di Sardegna, Regno di Sicilia, Genova
Abstract
Since the sixteenth century, the threat of Ottoman armies and Barbary corsairs forced Spain to gradually equip and upgrade a fleet of galleys - organized in teams - which in the "Italian" geopolitical space was headed by the domains that had a maritime projection (Kingdoms of Naples, Sicily, Sardinia) and the "connected" port of Genoa. Furthermore, new territories (the State of the Presidi, the feudal enclave of Finale) were acquired to facilitate navigation within the western Mediterranean borders and the use of Ligurian ports was negotiated with the Republic of Genoa. The maritime war in its various forms was therefore at the base of an elaborate logistic and strategic organization, which is confirmed as one of the salient features of the Habsburg power in the early Modern Age.
La minaccia delle armate ottomane e dei corsari barbareschi costrinse fin dal Cinquecento la Spagna a dotarsi e a potenziare progressivamente una flotta di galere organizzata in squadre, che nello spazio geopolitico "italiano" faceva capo ai domini che avevano una proiezione marittima (Regni di Napoli, Sicilia, Sardegna) e al porto "collegato" di Genova. Inoltre, per favorire la navigazione entro i confini del Mediterraneo occidentale vennero acquisiti nuovi territori (lo Stato dei presidi, l'enclave feudale del Finale) e si concertò con il governo della Repubblica di Genova l'uso degli scali liguri. La guerra marittima nelle sue svariate forme fu pertanto alla base di una elaborata organizzazione logistica e strategica, che si conferma uno dei tratti salienti della potenza asburgica nella prima età moderna.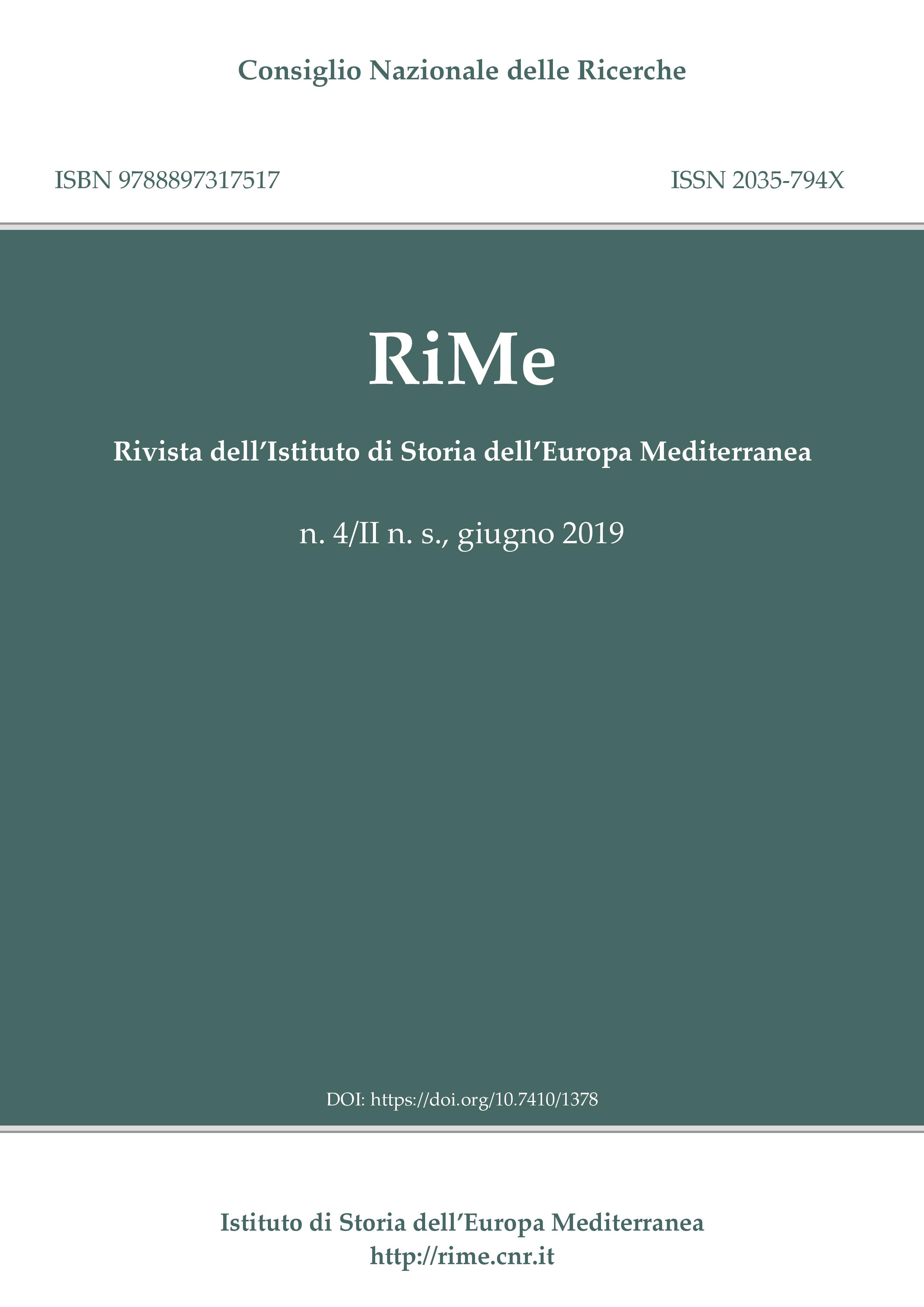 This work is licensed under a Creative Commons Attribution-NonCommercial 4.0 International License.
Authors who publish with this Journal agree to the following terms:
Authors retain copyright and grant the Journal right of first publication with the work simultaneously licensed under a Creative Commons Attribution-NonCommercial 4.0 International License.
This Journal permits and encourages authors to post items submitted to the Journal on personal websites or institutional repositories both prior to and after publication, while providing bibliographic details that credit, if applicable, its publication in this Journal.