L'episcopato di Saladinus Doliensis nella Sardegna regnicola del secolo XIV (1335-1355)
The episcopate of Saladinus Doliensis in royal Sardinia of the fourteenth century (1335-1355)
Antonio Forci

Civico Museo "Sa Domu Nosta", Senorbì
Keywords:
Bishops, Diocese of Dolia, 14th century, Sardinia, Church, Crown of Aragon, Vescovi, Diocesi di Dolia, XIV secolo, Sardegna, Chiesa, Corona d'Aragona
Abstract
La figura di Saladino, vescovo di Dolia in Sardegna, presenta spunti di notevole interesse. Innanzitutto per il nome di origine mussulmana che, per quanto ben noto nell'Occidente cristiano, non gode di altre attestazioni nelle serie dei vescovi della Chiesa cattolica; in secondo luogo per i singolari rapporti che lo legano al giudice Mariano d'Arborea in un momento molto delicato della storia isolana, lo scoppio della prima guerra sardo‐catalana del 1353. Attraverso documenti inediti si tenterà di delineare un profilo biografico del personaggio che attorno alla metà del secolo XIV fu senza dubbio una delle personalità clericali più in vista dell'arcidiocesi di Cagliari.
The figure of Saladin, bishop of Dolia in Sardinia, is a particularly interesting one. Firstly, the name of Muslim root is not associated with any other bishop of the Catholic Church, even though it is well attested in the Christian West. Secondly, Saladin enjoyed a peculiar relationship with the judge Mariano of Arborea during a key period of Sardinian history, when the first Sardo‐Calatan war broke out in 1353. By examining unpublished documents, the paper attempts at drawing the biography of this personage who was undoubtedly among the most prominent clerical figures of the archbishopric of Cagliari around the mid‐14th century.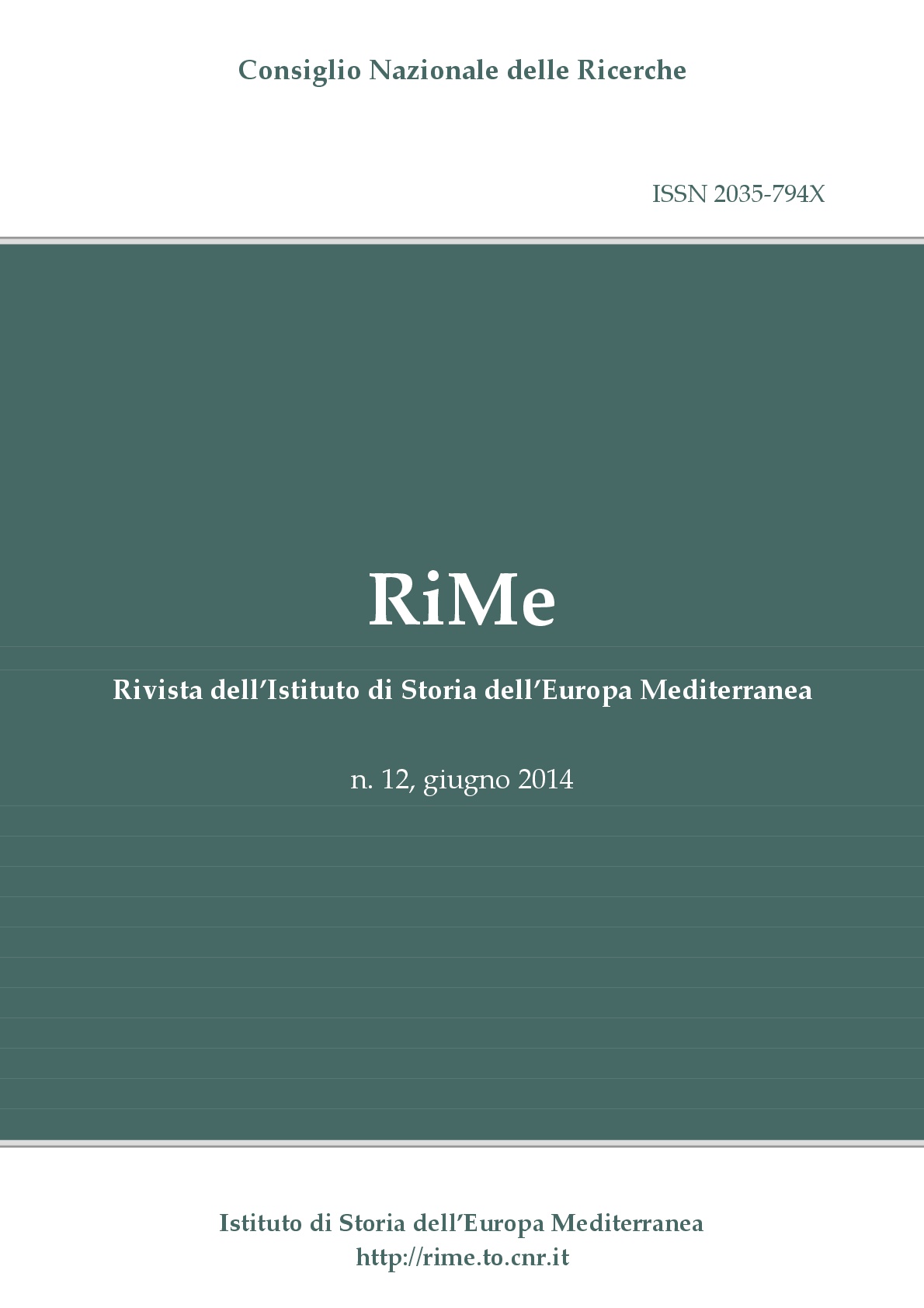 This work is licensed under a Creative Commons Attribution-NonCommercial 4.0 International License.
Authors who publish with this Journal agree to the following terms:
Authors retain copyright and grant the Journal right of first publication with the work simultaneously licensed under a Creative Commons Attribution-NonCommercial 4.0 International License.
This Journal permits and encourages authors to post items submitted to the Journal on personal websites or institutional repositories both prior to and after publication, while providing bibliographic details that credit, if applicable, its publication in this Journal.