I funzionari pubblici come mediatori nello spazio urbano multilingue dell'Adriatico orientale del XVII secolo - il caso del notaio zaratino Ambrogio Lomazzi
Civil servants as mediators in the multilingual urban space of the eastern Adriatic in the 17th century - the case of the Zara notary Ambrogio Lomazzi
Filip Novosel

Hrvatski institut za povijest (Croatian Institute of History)
Keywords:
17th century, Republic of Venice, Dalmatia,, Zadar, Public Notaries, XVII secolo, Repubblica di Venezia, Dalmazia,, Zara, Notai pubblici
Abstract
Resembling the early modern Mediterranean, Eastern Adriatic urban space was also a meeting point for an array of foreigners from all over Europe. Zadar, as the capital of Venetian province of Dalmatia, most thoroughly experienced this phenomenon. Among other diversities on its streets, language was surely one of the most noticeable presenting both city's richness and a potential barrier for people. On the example of the work of one seventeenth century Zaratin notary, this paper presents the importance of a notarial office for communication in such multilingual and multicultural environment.
Similmente al Mediterraneo moderno di epoca moderna, lo spazio urbano dell'Adriatico orientale era anche un punto d'incontro per gli stranieri di varia provenienza provenienti da tutta Europa. Zara, in quanto capitale della provincia veneziana della Dalmazia, ha vissuto più intensamente questo fenomeno. La lingua era sicuramente - tra le molte espressioni di alterità presenti nelle sue strade - una delle più evidenti a rappresentare la ricchezza della città, ma anche una potenziale barriera tra le persone. Poiché i funzionari pubblici, in particolare i notai, erano di vitale importanza per la comunicazione all'interno di tale ambiente multilingue e multiculturale, lo scopo di questo articolo è di presentare i loro modi di mediazione attraverso il caso di studio del lavoro di un notaio zaratino del XVII secolo.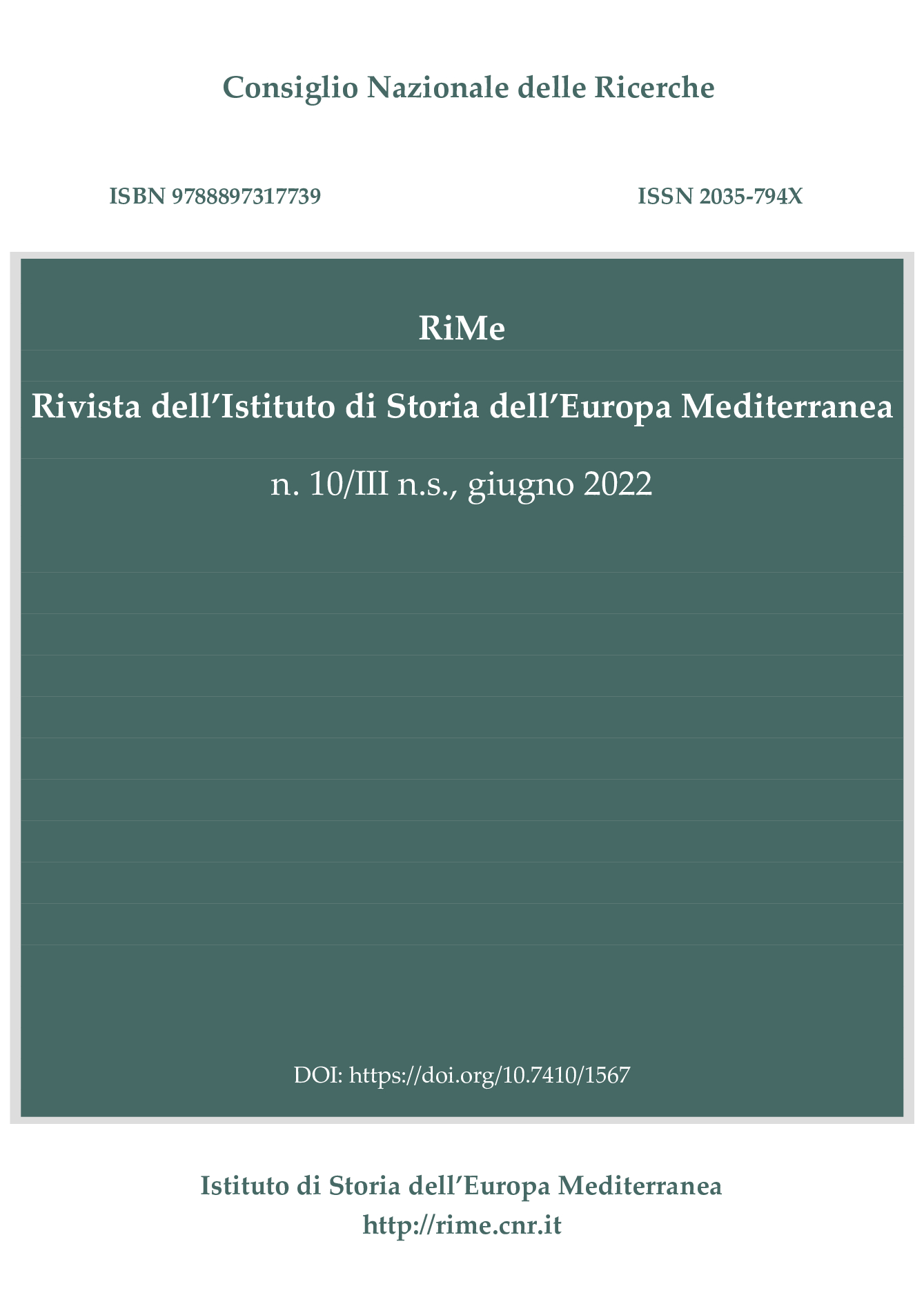 Section
RiMe 10/III n.s. (June 2022)

This work is licensed under a Creative Commons Attribution-NonCommercial 4.0 International License.
Authors who publish with this Journal agree to the following terms:
Authors retain copyright and grant the Journal right of first publication with the work simultaneously licensed under a Creative Commons Attribution-NonCommercial 4.0 International License.
This Journal permits and encourages authors to post items submitted to the Journal on personal websites or institutional repositories both prior to and after publication, while providing bibliographic details that credit, if applicable, its publication in this Journal.