"Non una di queste proposte fu messa in esecuzione". Sarajevo e l'epidemia di colera del 1866
"Non una di queste proposte fu messa in esecuzione". Sarajevo and the Cholera Epidemic of 1866
Giorgio Ennas

Franklin University Switzerland
Keywords:
Reactions, Epidemics, Society, Bosnia, Hygienic-sanitary measures, reazioni, epidemie, società, misure igienico-sanitarie
Abstract
Between 1863 and 1866, the city of Sarajevo was struck by debilitating epizootic and epidemic waves. Through the correspondence and personal papers of the Italian Vice-Consul Cesare Durando, this paper studies the reactions of the population of Sarajevo and the provincial administrators to these outbreaks. The main aim is to highlight the different reactions of the urban society of Sarajevo, of the provincial populations and of the Ottoman administrators to the epidemic crises and to the hygienic-sanitary measures suggested by the Italian vice-consul.
Il presente lavoro è incentrato sulle reazioni della popolazione di Sarajevo e degli amministratori imperiali attraverso i documenti scritti dal vice-console Cesare Durando durante le ondate epizootiche ed epidemiche tra il 1863 e il 1866. L'obiettivo di questo contributo è di evidenziare le reazioni della società urbana di Sarajevo, delle popolazioni della provincia e degli amministratori ottomani alla crisi epidemica e alle misure igienico-sanitarie suggerite dal vice-console italiano.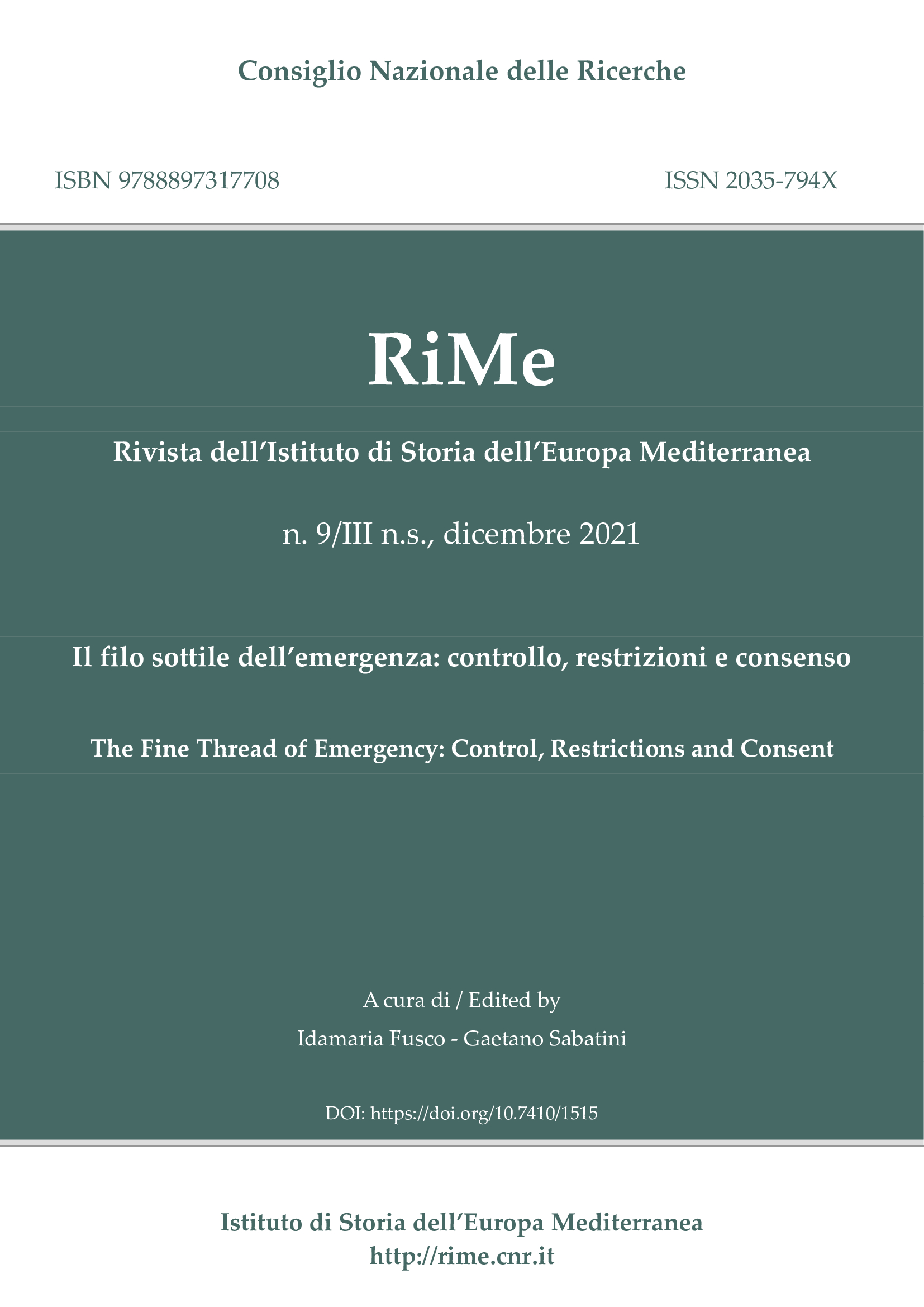 Section
RiMe 9/III n.s. (December 2021). Special Issue

This work is licensed under a Creative Commons Attribution-NonCommercial 4.0 International License.
Authors who publish with this Journal agree to the following terms:
Authors retain copyright and grant the Journal right of first publication with the work simultaneously licensed under a Creative Commons Attribution-NonCommercial 4.0 International License.
This Journal permits and encourages authors to post items submitted to the Journal on personal websites or institutional repositories both prior to and after publication, while providing bibliographic details that credit, if applicable, its publication in this Journal.