Percepción nueva de una misma realidad, construcción de una respuesta colectiva. Relaciones Italia-México, una mirada desde Cuernavaca (1960-1990)
New perception of the same reality, building a collective response. Italy-Mexico Relations, a look from Cuernavaca (1960-1990)
Ma. Alicia Puente Lutteroth
Keywords:
Mexico, Mexican-Italian Relations, Romano Prodi, Ivan Illich, México, Relaciones México-Italianas
Abstract
The present work tries to isolate some significant facts that have caused the establishment of relations between Mexico and Italy. In addition to the mention of the economic reasons that emerged in the first half of the 20th century, more space has been devoted to enunciate the relations oriented towards solidarity based on the construction of social alternatives inspired by a Christianity of liberation. They allude to a correspondence with special meaning between Ivan Illich, of Cuernavaca, Mor, and Romano Prodi from Bologna, Italy.
El presente trabajo intenta consignar algunos hechos significativos que dan cuenta de las diferentes razones por las cuales se ha entablado una relación México-Italia. Después de hacer alusión a razones económicas surgidas en la primera mitad del siglo XX, se ha destinado más espacio para enunciar diferentes momentos de relaciones interculturales especialmente orientadas por una solidaridad que se teje en la construcción de alternativas de sociedad en América Latina, inspiradas por un cristianismo de liberación. De significado especial se alude a correspondencia entre Iván Illich de Cuernavaca, Mor, y Romano Prodi de Bologna, Italia.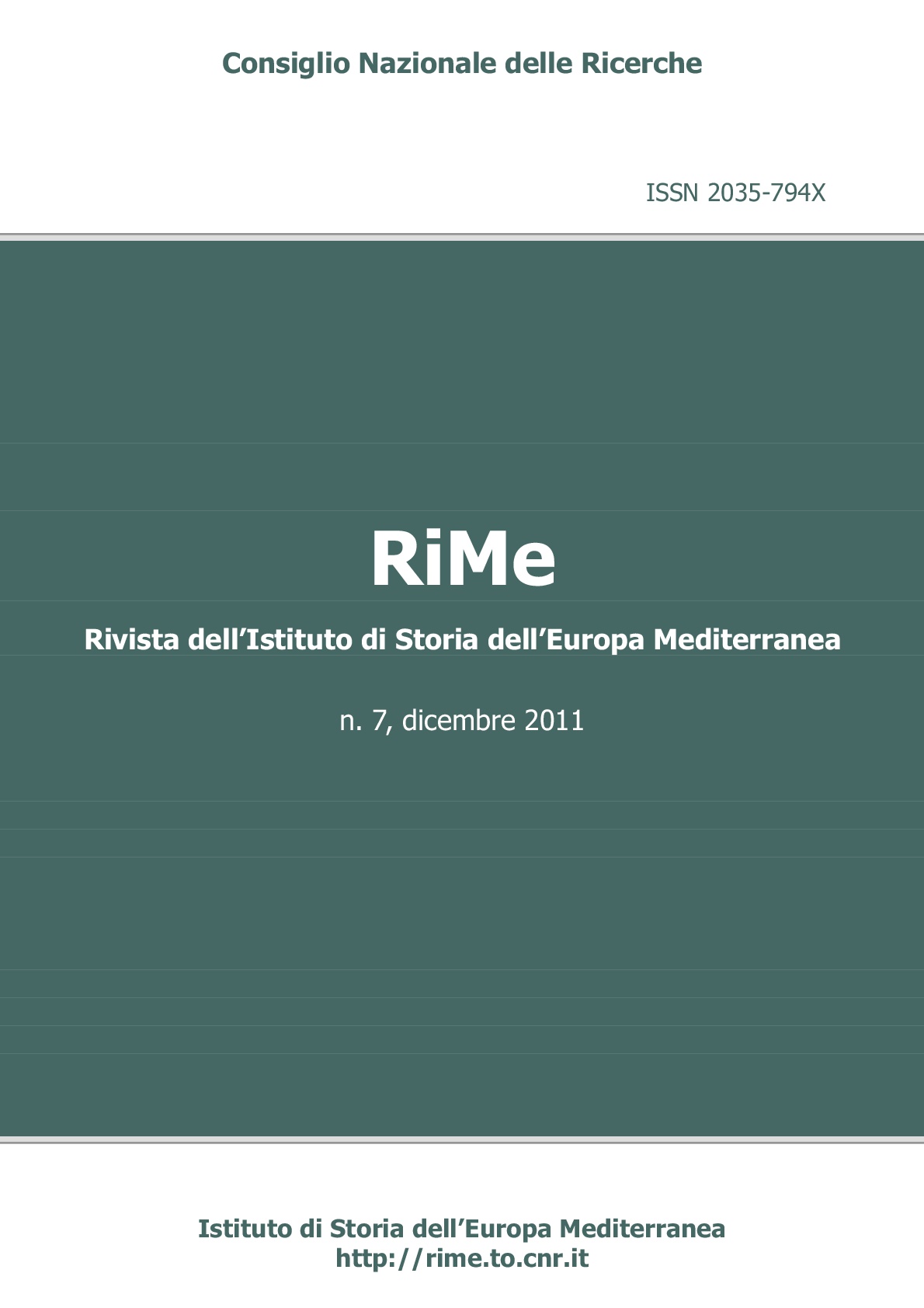 This work is licensed under a Creative Commons Attribution-NonCommercial 4.0 International License.
Authors who publish with this Journal agree to the following terms:
Authors retain copyright and grant the Journal right of first publication with the work simultaneously licensed under a Creative Commons Attribution-NonCommercial 4.0 International License.
This Journal permits and encourages authors to post items submitted to the Journal on personal websites or institutional repositories both prior to and after publication, while providing bibliographic details that credit, if applicable, its publication in this Journal.