Missionari e religiosi italiani in Messico tra porfiriato e rivoluzione: documenti dal vicariato apostolico della Baja California
Italian missionaries and clergymen in Mexico, between Porfirio Díaz era and the revolution: documents from the Apostolic Vicariate of Baja California
Keywords:
Mexico, Baja California, Italian missionaries, Vatican Secret Archives, Roman PIME Archives, Missionari italiani, Archivio Segreto Vaticano, Archivio romano del PIME, Messico
Abstract
Crossing sources from the Vatican Secret Archives and the Roman PIME Archives with reports from the missionary press, this essay attempts to describe the impact that the encounter with Mexico between the 19th and 20th centuries had on Italian missionaries in Baja California, a border region that was sparsely populated at the time by mestizos miners, immigrants and semi-nomadic Indians. The mission of Baja California was founded in 1895 and would go through the final phase of the Porfirio Díaz era and the turbulent revolutionary season. It would finally be closed to give way to the founding of a new diocese.
Incrociando fonti provenienti dall'Archivio Segreto Vaticano e dall'Archivio romano del PIME con i resoconti della stampa missionaria, questo saggio cerca di descrivere l'impatto che l'incontro con il Messico tra il XIX e il XX secolo ebbe sui missionari italiani nella Bassa California, una regione di frontiera all'epoca scarsamente popolata, da minatori mestizos, immigrati e indios seminomadi. La missione della Bassa California fu fondata nel 1895 e avrebbe attraversato tutta la fase finale del porfiriato e la turbolenta stagione rivoluzionaria. Alla fine sarebbe stata chiusa per lasciar spazio alla fondazione di una nuova diocesi.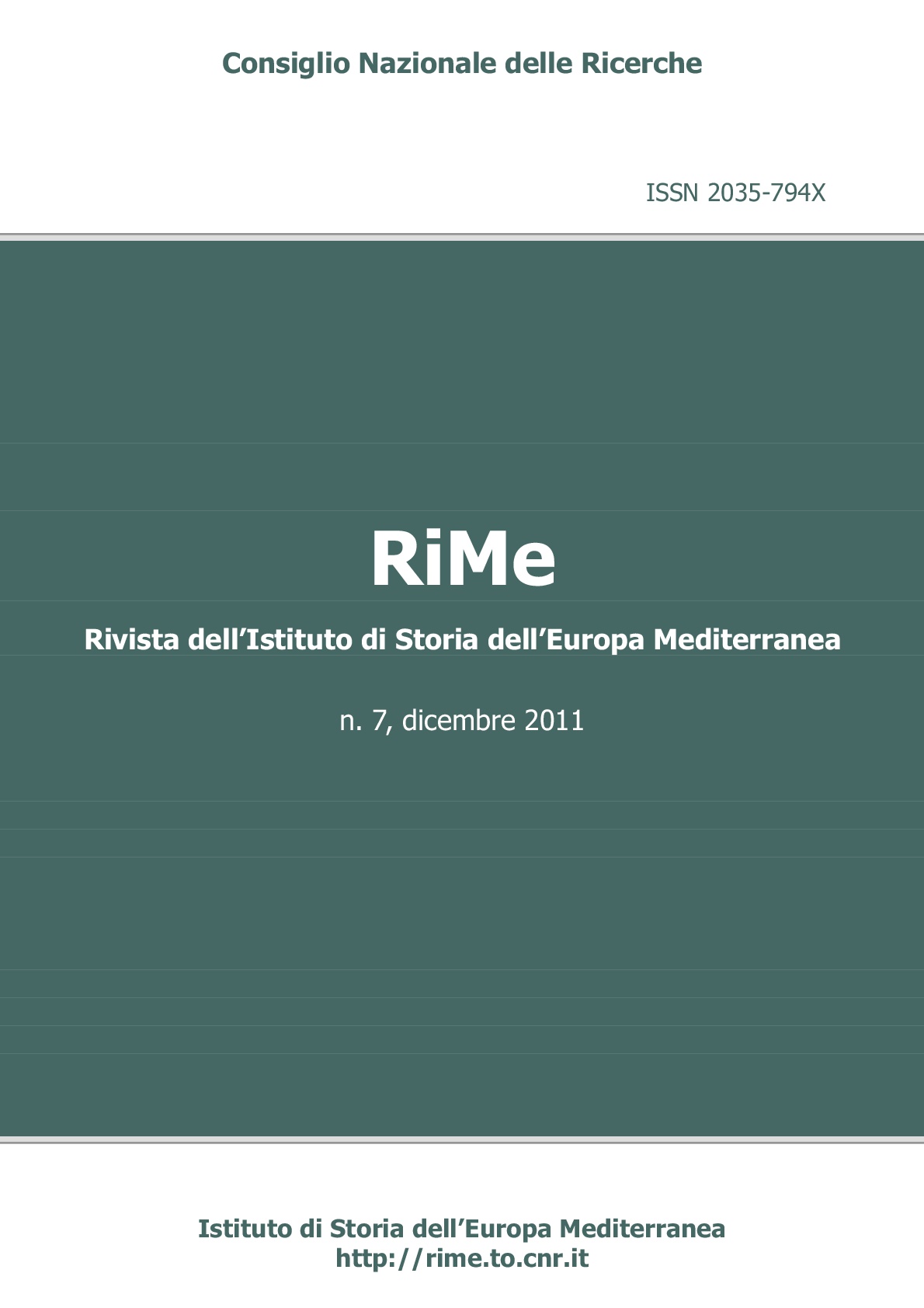 This work is licensed under a Creative Commons Attribution-NonCommercial 4.0 International License.
Authors who publish with this Journal agree to the following terms:
Authors retain copyright and grant the Journal right of first publication with the work simultaneously licensed under a Creative Commons Attribution-NonCommercial 4.0 International License.
This Journal permits and encourages authors to post items submitted to the Journal on personal websites or institutional repositories both prior to and after publication, while providing bibliographic details that credit, if applicable, its publication in this Journal.