Tra centrale e locale: interferenze ed ingerenze di potere a Napoli durante il viceregno austriaco (1707-1734)
Between central and local: power medding and interference in Naples during the Austrian viceroyalty (1707-1734)
Neus Ballbé

Institut Universitari d'Història Jaume Vicens Vives ‐ Universitat Pompeu Fabra
Keywords:
Napoli, Viceroyalty, Habsburg, Jurists, Althann, viceregno, giuristi
Abstract
Il presente contributo vuole presentare un caso particolare nel contesto mediterraneo per quanto riguarda le istituzioni politiche. In questo senso, il regno di Napoli, anche se facente parte dei territori della corona ispa‐nica, rappresenta un modello che non è paragonabile a quello degli altri territori che fecero parte dell'antica Corona d'Aragona.
È per questo che si insiste sulla politica sviluppata dagli austriaci negli anni tra 1707 e 1734, come un periodo ponte fra il lungo viceregno castigliano e l'indipendenza del Regno dopo l'arrivo di Carlo di Borbone, con particolare attenzione ai due trienni di viceregno del cardinale Althann.
The present contribution aims to present a particular case in the Mediterranean context concerning the political institutions. In this sense, the kingdom of Naples, although it was part of the territories of the Crown Hispanic, is a model that is not comparable to that of other territories also under the Crown of Aragon.
This is why the policy developed by the Austrians in the years between 1707 and 1734 can be seen as a bridge between the prolonged Castilian viceroyalty and the independence of the kingdom after the arrival of Charles of Bourbon, in particular with regard to the two three‐year periods of Cardinal Althann's viceroyalty.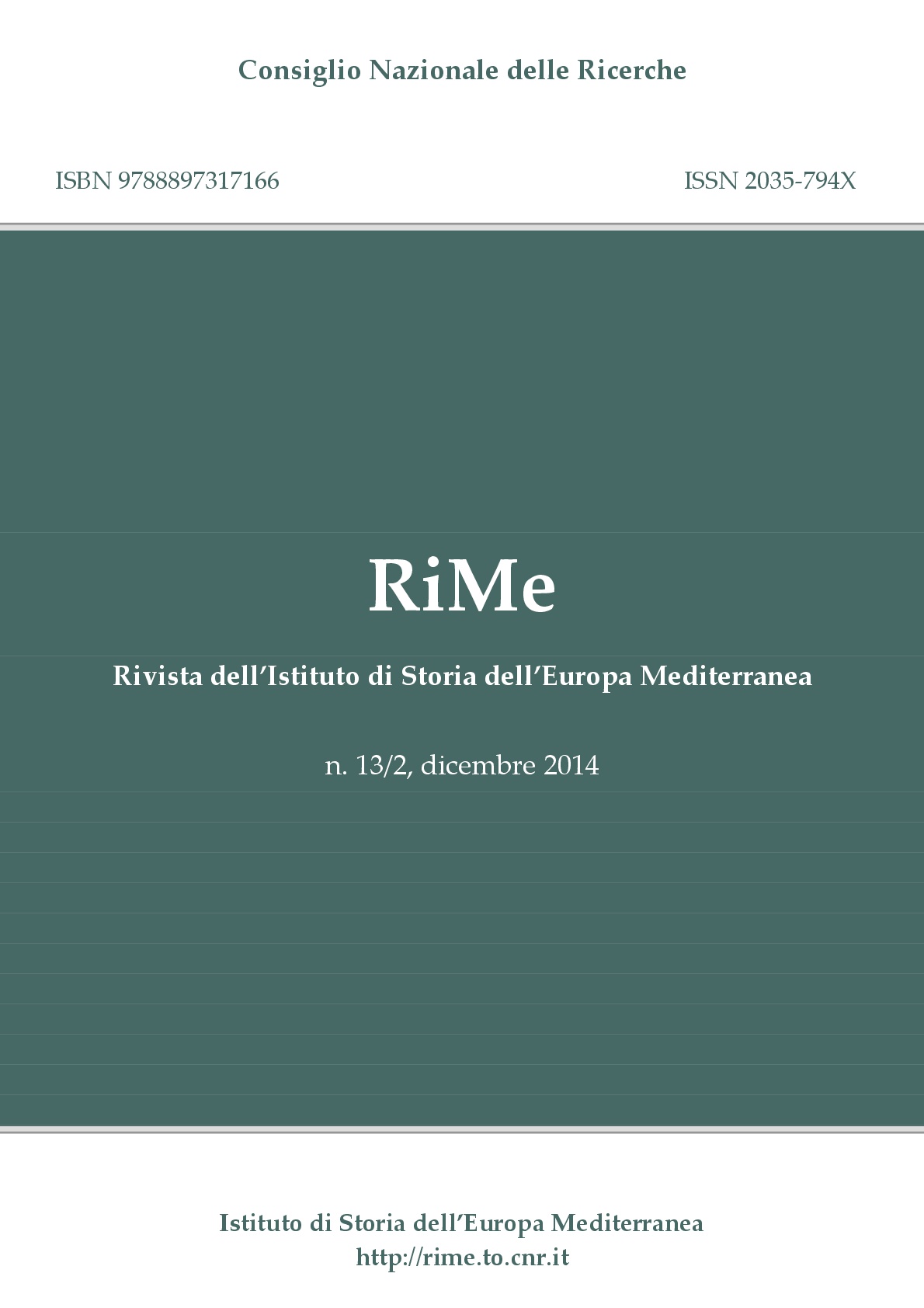 This work is licensed under a Creative Commons Attribution-NonCommercial 4.0 International License.
Authors who publish with this Journal agree to the following terms:
Authors retain copyright and grant the Journal right of first publication with the work simultaneously licensed under a Creative Commons Attribution-NonCommercial 4.0 International License.
This Journal permits and encourages authors to post items submitted to the Journal on personal websites or institutional repositories both prior to and after publication, while providing bibliographic details that credit, if applicable, its publication in this Journal.