"México para los chilenos y Chile para los mexicanos". Le relazioni Messico-Cile (1970-1973)
"México para los chilenos y Chile para los mexicanos". Mexico-Chile relations (1970-1973)
Tiziana Bertaccini

Università degli Studi di Torino
Keywords:
Foreign Policy, Reformism, Mexico, Echeverría, Politica estera, riformismo, Messico
Abstract
La relazione privilegiata fra il Messico di Luis Echeverria e il Cile di Salvador Allende, che culmino con le visite dei rispettivi capi di stato, si inserisce in un piu ampio progetto di politica estera messicana che mirava alla solidarieta e alla cooperazione con l'America Latina e i paesi del Terzo Mondo. In quegli anni anche il Messico cercava un cammino riformista per rinnovare un modello rivoluzionario in crisi. La solidarietà con il Cile si tradusse in misure concrete di aiuto che segnarono un cambiamento importante delle tradizionali relazioni diplomatiche. Nel 1973, insieme al tramonto del sogno di un socialismo democratico il governo di Echeverria poneva fine alla fase riformista e dava inizio a una stagione repressiva continuando pero a dar prova di solidarietà con il Cile fino alla rottura, avvenuta nel 1974, delle relazioni diplomatiche con la giunta di Pinochet.
The privileged relationship between Mexico of Luis Echeverria and Salvador Allende's Chile, which culminated with the visits of the respective heads of state, is part of a wider project of Mexican foreign policy which aimed to strengthen solidarity and cooperation with Latin America and the third world countries. At that time, even Mexico was looking for a reformist way to renew a revolutionary model in crisis. Solidarity with Chile resulted in concrete aid measures that marked an important change in the traditional diplomatic relations. In 1973, after the sunset of the dream of a de]mocratic socialism, Echeverria's government ended the reformist phase and started a repressive season but continued to show solidarity with Chile until the break of diplomatic relations which occurred in 1974 with the junta of Pinochet.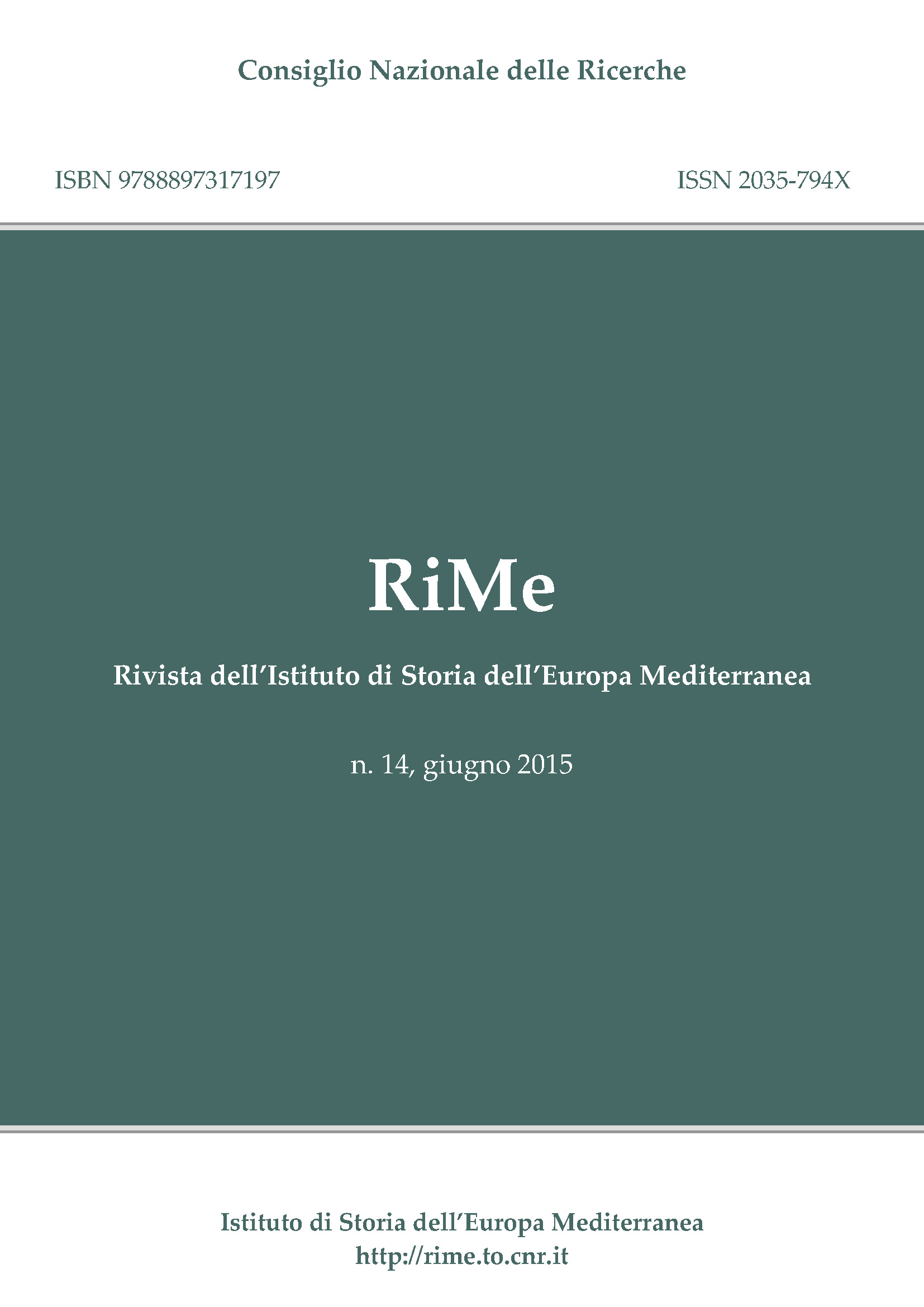 This work is licensed under a Creative Commons Attribution-NonCommercial 4.0 International License.
Authors who publish with this Journal agree to the following terms:
Authors retain copyright and grant the Journal right of first publication with the work simultaneously licensed under a Creative Commons Attribution-NonCommercial 4.0 International License.
This Journal permits and encourages authors to post items submitted to the Journal on personal websites or institutional repositories both prior to and after publication, while providing bibliographic details that credit, if applicable, its publication in this Journal.