"One Hell of a Gamble". John F. Kennedy e Cuba dopo la crisi dei missili. Novembre 1962 ‐ Novembre 1963
"One Hell of a Gamble". John F. Kennedy and Cuba after the missile crisis. November 1962-November 1963
Pier Francesco Galgani

Università degli Studi di Firenze
Keywords:
JFK, Fidel Castro, Crisi dei missili, Missile Crisis, conspiracies and attempts at dialogue, complotti e tentativi di dialogo
Abstract
Dopo la crisi dei missili, malgrado il mondo avesse appena sfiorato un possibile conflitto atomico, la tensione tra Washington e l'Avana rimase costante e non terminò nemmeno con l'assassinio di JFK. Tra l'ottobre 1962 e il novembre 1963, le 90 miglia che separano la penisola della Florida dalle spiagge di Cuba furono testimoni di un coacervo di trame e complotti: dai piani per sabotare e abbattere il governo di Fidel Castro, fino al suo possibile assassinio, a tentativi di dialogo e riavvicinamento. Strategie contraddittorie dettate da considerazioni geopolitiche, ma anche da semplici e‐sigenze di natura politico‐elettorale.
After the missile crisis, despite the world had barely touched a possible nuclear war, the tension between Washington and Havana remained constant and did not end even with the assassination of JFK. Between October 1962 and November 1963, the 90 miles that separate the Florida peninsula from the beaches of Cuba witnessed a patchwork of plots and conspiracies: the plans to sabotage and overthrow the government of Fidel Castro, until his possible murder, to attempts at dialogue and rapprochement. Contradictory strategies dictated by geopolitical considerations, but also from simple electoral needs.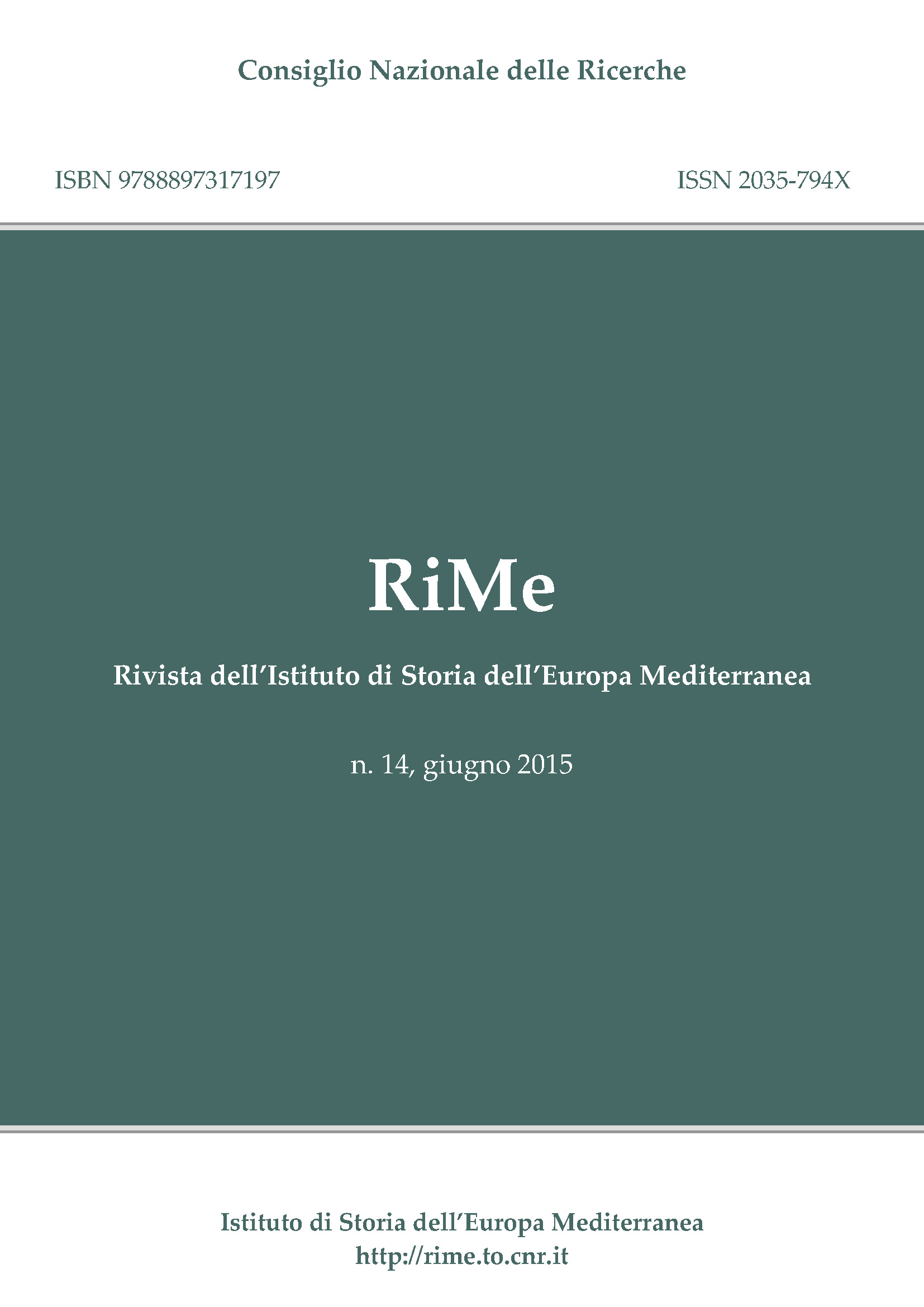 This work is licensed under a Creative Commons Attribution-NonCommercial 4.0 International License.
Authors who publish with this Journal agree to the following terms:
Authors retain copyright and grant the Journal right of first publication with the work simultaneously licensed under a Creative Commons Attribution-NonCommercial 4.0 International License.
This Journal permits and encourages authors to post items submitted to the Journal on personal websites or institutional repositories both prior to and after publication, while providing bibliographic details that credit, if applicable, its publication in this Journal.