Kennedy e la Nuova Frontiera della guerra fredda: alle origini della distensione
Kennedy and the New Frontier of the Cold War: at the origin of the détente
Daniela Vignati

Università degli Studi di Milano
Keywords:
US Foreign Policy, Kennedy, Cold War, US‐USSR relations, Politica estera USA, guerra fredda, distensione, relazioni USA‐URSS, Détente
Abstract
Nel dibattito storiografico sulla politica estera dell'amministrazione Kennedy, un tema su cui a lungo si è registrato un diffuso consenso è quello della discontinuità segnata dalla crisi dei missili: dopo aver ingaggiato un confronto serrato con l'Unione Sovietica tra il 1961 e il 1962, a seguito degli eventi dell'ottobre 1962, gli Stati Uniti di Kennedy avrebbero, secondo questa lettura, privilegiato la ricerca di un modus vivendi con Mosca. L'interpretazione emersa negli studi più recenti pone invece l'accento sulla propensione al dialogo che per l'intera durata della presidenza Kennedy coesistette con la volontà di rilanciare la competizione tra i due blocchi. Lʹarticolo sottolinea la continuità di questa politica di "doppio binario".
This article deals with international dimension of Kennedyʹs presidency. As far as foreign policy goes, JFKʹs records have been highly controversial, due to a polarized historiography. Concerning US relations with USSR during the thousand days, Kennedy has long been depicted either as the bold cold warrior who brought the arms race to new levels and took enormous risks to overthrow Castro and oppose the Soviets, or as a President deeply devoted to a quest for peace. Relying upon the ongoing historiographical debate, the article tries to offer a synthesis between these two opposite views.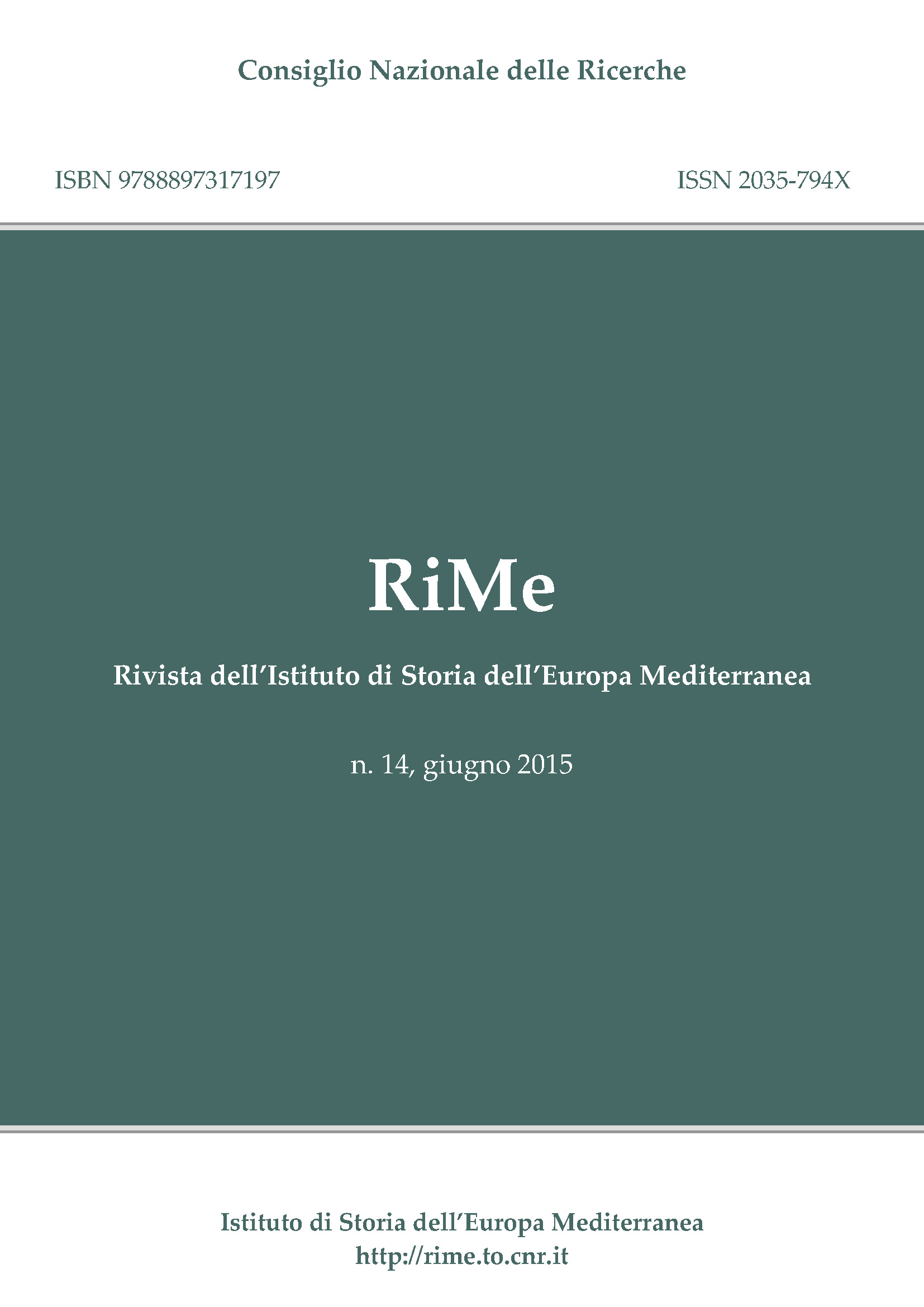 This work is licensed under a Creative Commons Attribution-NonCommercial 4.0 International License.
Authors who publish with this Journal agree to the following terms:
Authors retain copyright and grant the Journal right of first publication with the work simultaneously licensed under a Creative Commons Attribution-NonCommercial 4.0 International License.
This Journal permits and encourages authors to post items submitted to the Journal on personal websites or institutional repositories both prior to and after publication, while providing bibliographic details that credit, if applicable, its publication in this Journal.