I pacifisti della rivista Liberation e il movimento del dissenso negli Stati Uniti, 1963‐1973
The pacifists of the Journal "Liberation" and the movement of dissent in the United States , 1963-1973
Cristina Scatamacchia

Università degli Studi di Perugia
Keywords:
Pacifismo, radicalismo, riviste americane, Vietnam, movimento contro la guerra, A. J. Muste, D. Dellinger, B. Rustin, Pacifism, Radicalism, American little magazines, Vietnam antiwar movement
Abstract
Liberation fu una rivista politica e culturale fondata nel 1956 da un piccolo gruppo di militanti pacifisti. I suoi principali direttori – A.J. Muste, B. Rustin e D. Dellinger – pur rifiutando le ideologie, si riconoscevano in un insieme di idee ben definite, che costituivano un paradigma radical‐pacifista incentrato sul concetto di beloved community. Durante la guerra fredda questi pacifisti si impegnarono personalmente nel movimento antinucleare e in quello dei diritti civili, cosicché le vicende della rivista coincisero con la graduale rinascita del movimento del dissenso negli Stati Uniti. Il saggio non ripercorre tutta la storia della pubblicazione ma prende come periodo di riferimento solo il decennio 1963‐1973, concentrando l'analisi su due momenti cruciali della storia della rivista, che nel 1963 e nel 1967 videro come protagonisti rispettivamente i suoi direttori Rustin e Dellinger.
Liberation was a cultural and political magazine created in 1956 by a small group of pacifists. Its three main founders and editors – A.J. Muste, B. Rustin and D. Dellinger – took a political stand that can be defined as a "radical‐pacifist paradigm". This stand was rooted in thepctonce   of "the beloved community". During the cold war Liberation pacifists opposed the arms race and participated in the early civil rights movement. The evolution of their magazine coincided with the rebirth of the movement of dissent in the United States. The essay does not refer to the whole history of Liberation but only to the years 1963‐1973. In particular, the analysis focuses on the two crucial events that occurred in 1963 and in 1967 involving directly two of its editors, Rustin and Dellinger.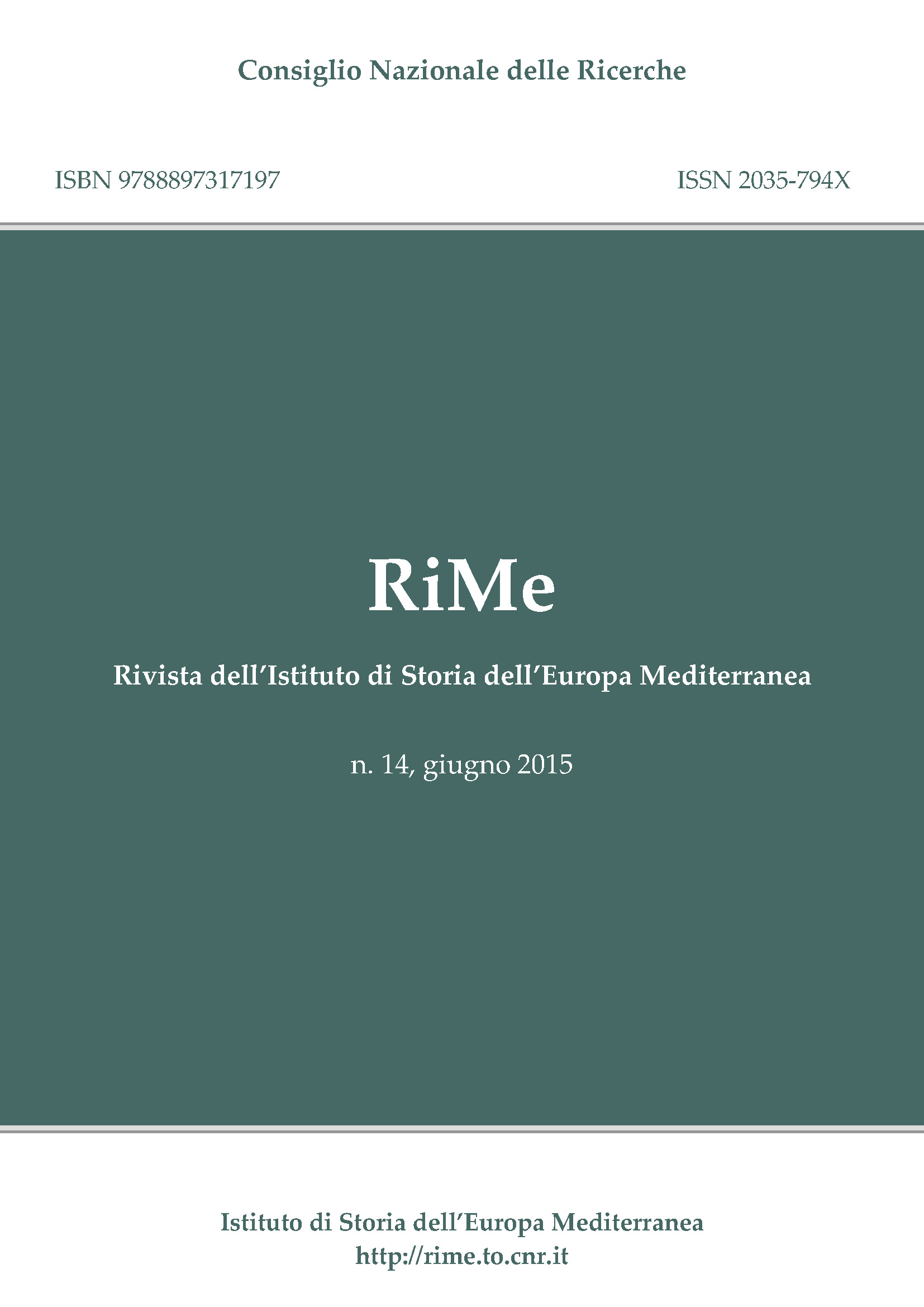 This work is licensed under a Creative Commons Attribution-NonCommercial 4.0 International License.
Authors who publish with this Journal agree to the following terms:
Authors retain copyright and grant the Journal right of first publication with the work simultaneously licensed under a Creative Commons Attribution-NonCommercial 4.0 International License.
This Journal permits and encourages authors to post items submitted to the Journal on personal websites or institutional repositories both prior to and after publication, while providing bibliographic details that credit, if applicable, its publication in this Journal.