Fondazione di Castel di Castro (1215), distruzione di Santa Igia (1258). Un legame inscindibile
Foundation of Castel di Castro (1215), destruction of Santa Igia (1258). An unbreakable bond
Keywords:
Castel di Castro, Santa Igia, Commune of Pisas, Urban planning, Comune di Pisa, Urbanistica, Pianificazione urbanistica, Archeologia medioevale, Storia Medioevale, Sardegna, Sardinia
Abstract
For forty years two urban centers live side by the side within the same area of Cagliari: the Pisan foundation of Castel di Castro and the Judical center of Santa Igia. In the fifties of the thirteenth century, the contingent historical conditions lead to an armed confrontation between the republic of Pisa and the republic of Genoa, allied with Judge of Cagliari. The consequence for urban planning is the acceleration of institutional development processes within the two contented urban centers which become to all intents and purposes autonomous municipalities. The military victory of Pisa sets a new urban order where there is space for only one center, Castel di Castro.
Per quarant'anni convivono nella stessa area cagliaritana due centri urbani: la fondazione pisana di Castel di Castro e il centro giudicale di Santa Igia. Negli anni Cinquanta del XIII secolo le condizioni storiche contingenti portano ad uno scontro armato tra la repubblica di Pisa e la repubblica di Genova alleata del giudice di Cagliari. L'esito urbanistico è l'accelerazione dei processi di sviluppo istituzionale dei due centri urbani oggetto della contesa che diventano a tutti gli effetti Comuni autonomi. La vittoria militare pisana impone un nuovo ordine urbano dove non vi è spazio che per un solo centro, Castel di Castro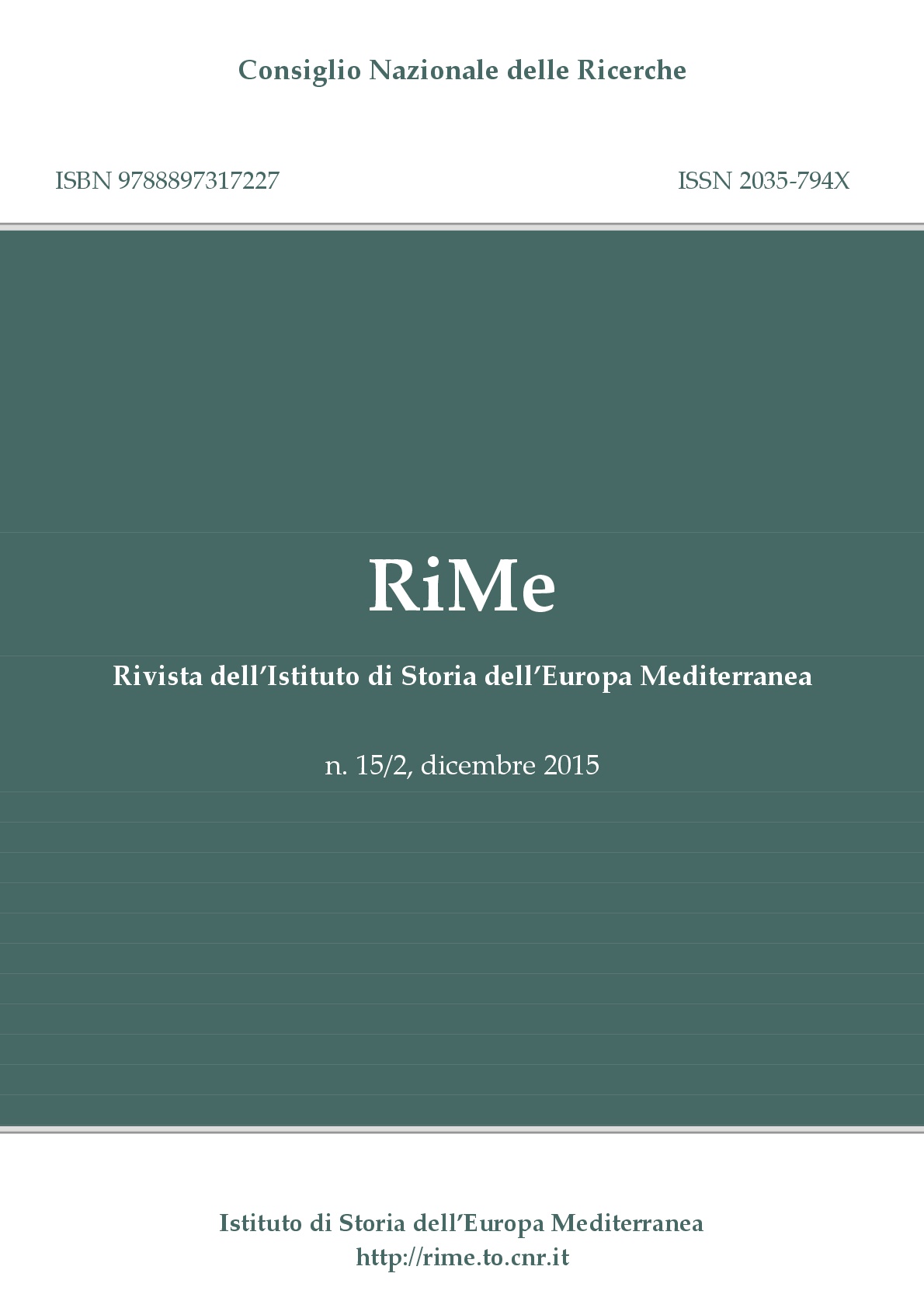 This work is licensed under a Creative Commons Attribution-NonCommercial 4.0 International License.
Authors who publish with this Journal agree to the following terms:
Authors retain copyright and grant the Journal right of first publication with the work simultaneously licensed under a Creative Commons Attribution-NonCommercial 4.0 International License.
This Journal permits and encourages authors to post items submitted to the Journal on personal websites or institutional repositories both prior to and after publication, while providing bibliographic details that credit, if applicable, its publication in this Journal.