El Centro Gallego de Buenos Aires frente a la comunidad inmigrada, la política española y el Estado argentino: crisis y oportunidades de expansión del modelo mutualista
The Centro Gallego of Buenos Aires before the immigrant community, Spain's politics and the Argentine State: crisis and opportunities for the expansion of the mutualist model
Nadia Andrea De Cristóforis

Universidad de Buenos Aires - Instituto de Investigaciones "Gino Germani"; CONICET
Keywords:
Immigration, Galicians, Argentina, Centro Gallego de Buenos Aires, Mutualism, Inmigración, Gallegos, Mutualismo
Abstract
In this article we will analyze how the asistencial-mutualista tendency within the Centro Gallego de Buenos Aires expanded, focusing on three significant junctures of its evolution: on the one hand, the institutionalization of the above mentioned trend and its implications; on the other, the Spanish Civil war and the establishment of the Francoism; finally, the rise of the welfare State in Argentina, by the hand of Juan Domingo Perón initiatives, which included the organization of the Tercer Congreso Mutualista Argentino of 1944.
En este artículo analizaremos de qué modo se expandió la tendencia asistencial-mutualista dentro del Centro Gallego de Buenos Aires, concentrándonos en tres coyunturas significativas de su evolución: por un lado, la institucionalización de la citada tendencia y sus implicancias; por otro, la Guerra Civil española y la instauración del franquismo; finalmente, el ascenso del Estado Social en la Argentina, de la mano de las iniciativas de Juan Domingo Perón, las que incluyeron la organización del Tercer Congreso Mutualista Argentino de 1944.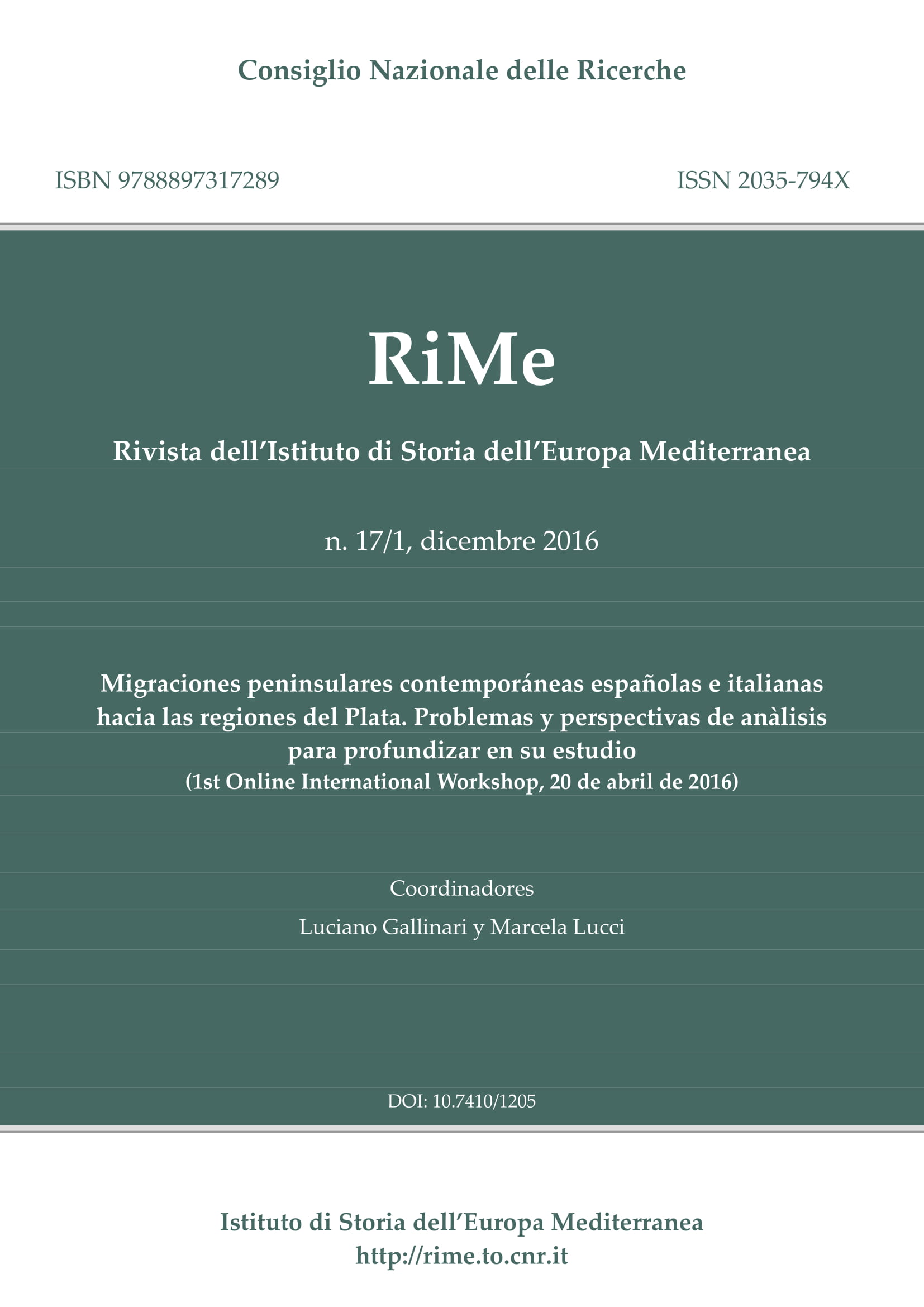 This work is licensed under a Creative Commons Attribution-NonCommercial 4.0 International License.
Authors who publish with this Journal agree to the following terms:
Authors retain copyright and grant the Journal right of first publication with the work simultaneously licensed under a Creative Commons Attribution-NonCommercial 4.0 International License.
This Journal permits and encourages authors to post items submitted to the Journal on personal websites or institutional repositories both prior to and after publication, while providing bibliographic details that credit, if applicable, its publication in this Journal.