De una emigración regional a una colectividad nacional. Imagen y procesos en la construcción identitaria de la diáspora vasca en el Río de la Plata
From a regional emigration to a national community. Image and processes in the identity building of the Basque Diaspora in the Río de la Plata region
Óscar Álvarez Gila

Euskal Herriko Unibertsitatea (UPV/EHU
Keywords:
Basque immigration, Argentina, Uruguay, Identity, Ethnic associationism, Inmigración vasca, Identidad, Asociacionismo étnico
Abstract
Departing from the difference between immigrant stock (the total number of immigrants from the same origin) and community (the organized system of formal and informal institutions that structure immigrants), we will elucidate the process that lead to the emergence of a distinctive, own identity for Basque immigrants, the forces that helped this process, the debates that milestoned it, and the discursive elements that were used, especially in the dialectic relationship with the Spanish/French identities.
Partiendo de la diferenciación entre el colectivo de inmigrantes (todos aquellos que se radicaron en el país de acogida desde un mismo país de procedencia) y su plasmación organizada institucional (o colectividad), trataremos de dilucidar el modo en el que se constituyó, externa e internamente, un entramado representativo para el caso de los inmigrantes vascos: exponiendo las fuerzas que colaboraron a su formación, los debates internos y externos, y los elementos discursivos que conformaron la imagen consolidada del vasco, especialmente en relación con el marcador identitario español o francés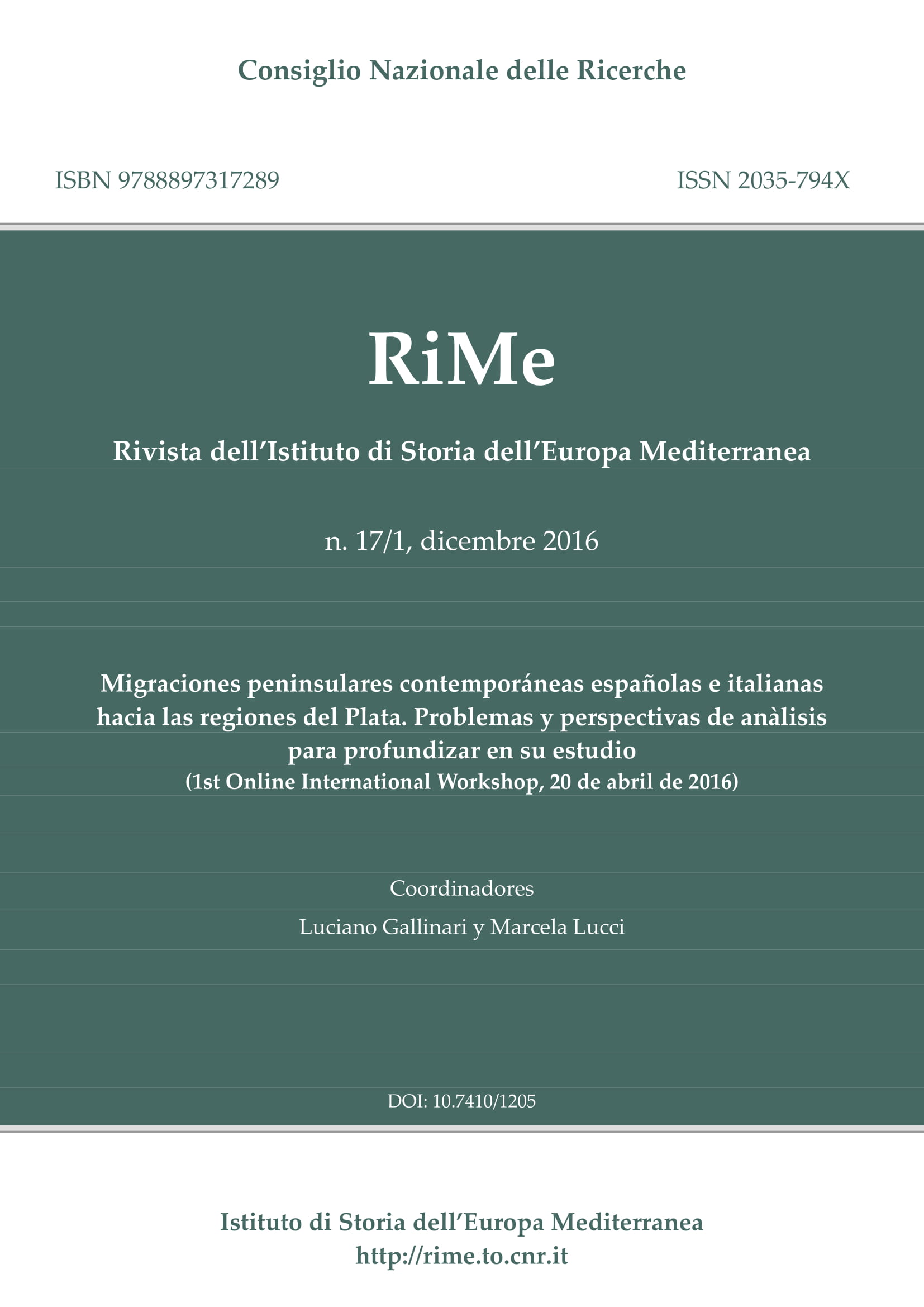 This work is licensed under a Creative Commons Attribution-NonCommercial 4.0 International License.
Authors who publish with this Journal agree to the following terms:
Authors retain copyright and grant the Journal right of first publication with the work simultaneously licensed under a Creative Commons Attribution-NonCommercial 4.0 International License.
This Journal permits and encourages authors to post items submitted to the Journal on personal websites or institutional repositories both prior to and after publication, while providing bibliographic details that credit, if applicable, its publication in this Journal.