Nuevos documentos para la historia sociocultural española. Perspectivas renovadoras para el estudio del asociacionismo catalán en Argentina durante la primera mitad del siglo XX
New documents for Spain's socio-cultural history. Renewing perspectives for the study of Catalan associationism in Argentina during the first half of the 20th century
Marcela Lucci

IHE-Pontificia Universidad Católica Argentina; GHP-Universitat Autònoma de Barcelona; GEHA-Universidad de Cádiz
Keywords:
Spanish migration, Argentina, Catalan associationism, Centre Català de Mendoza, Asociacionismo catalán, Inmigración
Abstract
In our work, we present the documentation we investigate since 2003, aiming to point out its usefulness in the renewal of the study of associative experience of the Catalan community that settled in the Argentina during the first half of the 20TH century. Explain the different sources to which we had access. Describe the features of their conservation in Spain and in Argentina. We also expose the chronology of their use, their accessibility features, and the way in which they joined sources that are more traditional. We justify the need to broaden the perspective of the Spanish migrant studies in general, to investigate the fluid relationship between culture and political practice of radical separatist overseas catalanism.
Analizamos el corpus documental que trabajamos desde 2003 con el objetivo de señalar su utilidad en la renovación del estudio de la experiencia asociativa de la colectividad catalana argentina durante la primera mitad del siglo XX. Explicamos las distintas fuentes a las que hemos tenido acceso. Describimos las particularidades de su conservación en España y en Argentina. También exponemos la cronología de su utilización, las características de su accesibilidad y la manera en que han sido integradas a fuentes más tradicionales. Justificaremos así la necesidad de ampliar la perspectiva de los estudios sobre migraciones españolas en general, para investigar la fluida relación entre cultura y práctica política del catalanismo separatista radical de ultramar.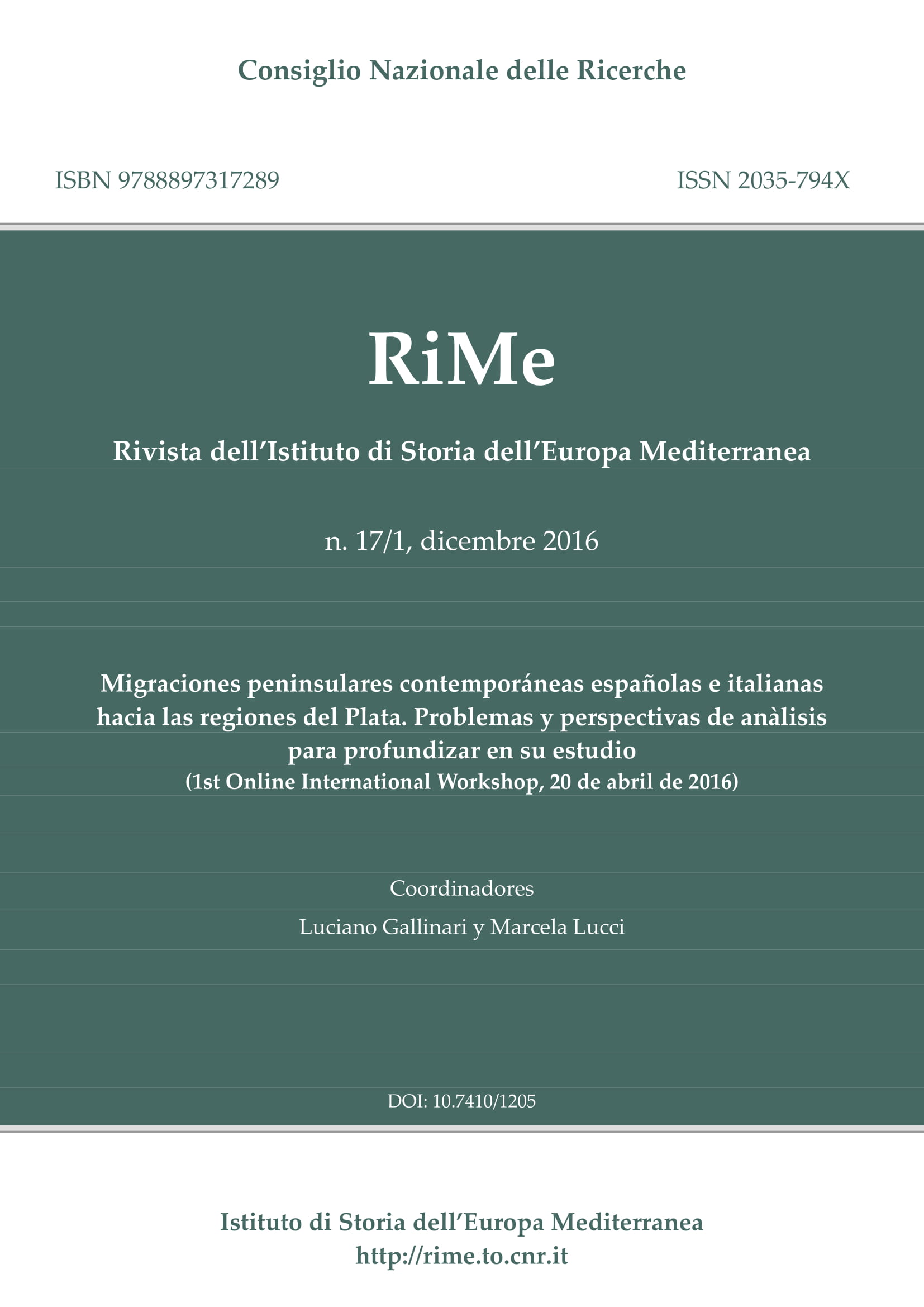 This work is licensed under a Creative Commons Attribution-NonCommercial 4.0 International License.
Authors who publish with this Journal agree to the following terms:
Authors retain copyright and grant the Journal right of first publication with the work simultaneously licensed under a Creative Commons Attribution-NonCommercial 4.0 International License.
This Journal permits and encourages authors to post items submitted to the Journal on personal websites or institutional repositories both prior to and after publication, while providing bibliographic details that credit, if applicable, its publication in this Journal.