Archeologia e topografia di Santa Gilla (Cagliari) in epoca medievale: una nuova proposta di ubicazione tramite GIS. Prime note
Archaeology and topography of Santa Gilla (Cagliari) in medieval times: a new proposal for location through GIS. First notes
Maily Serra

Medieval Settlement Research Group, UK
Keywords:
Kingdom of Càlari, Santa Gilla, Medieval towns, GIS, Medieval urban planning, Regno di Càlari, città medievali, urbanistica medievale
Abstract
Where exactly the medieval villa of Santa Gilla was and what topography it had, it is still a controversial subject discussed for decades by scholars of various disciplines. The urban expansion occurred along the lagoon has not allowed to carry out systematic archaeological investigations, and the data from the around the area consist of scattered interventions.
Through GIS have been collected archaeological finds, historical cartography and the current one, to allow proposing a new hypothesis of location of the church of Santa Gilla and to make first observations on the urban form of the medieval villa.
Dove si trovasse la capitale giudicale di Santa Gilla e che topografia avesse è da decenni argomento discusso da studiosi di varie discipline. L'espansione urbanistica avvenuta lungo la laguna non ha consentito di effettuare indagini archeologiche capillari, e le notizie che provengono dall'areale consistono in interventi sparsi.
La messa a sistema tramite GIS dei ritrovamenti archeologici, della cartografia storica e di quella attuale consente di proporre una nuova ipotesi di ubicazione della chiesa di Santa Gilla e di avanzare prime osservazioni sulla forma urbana della città medievale.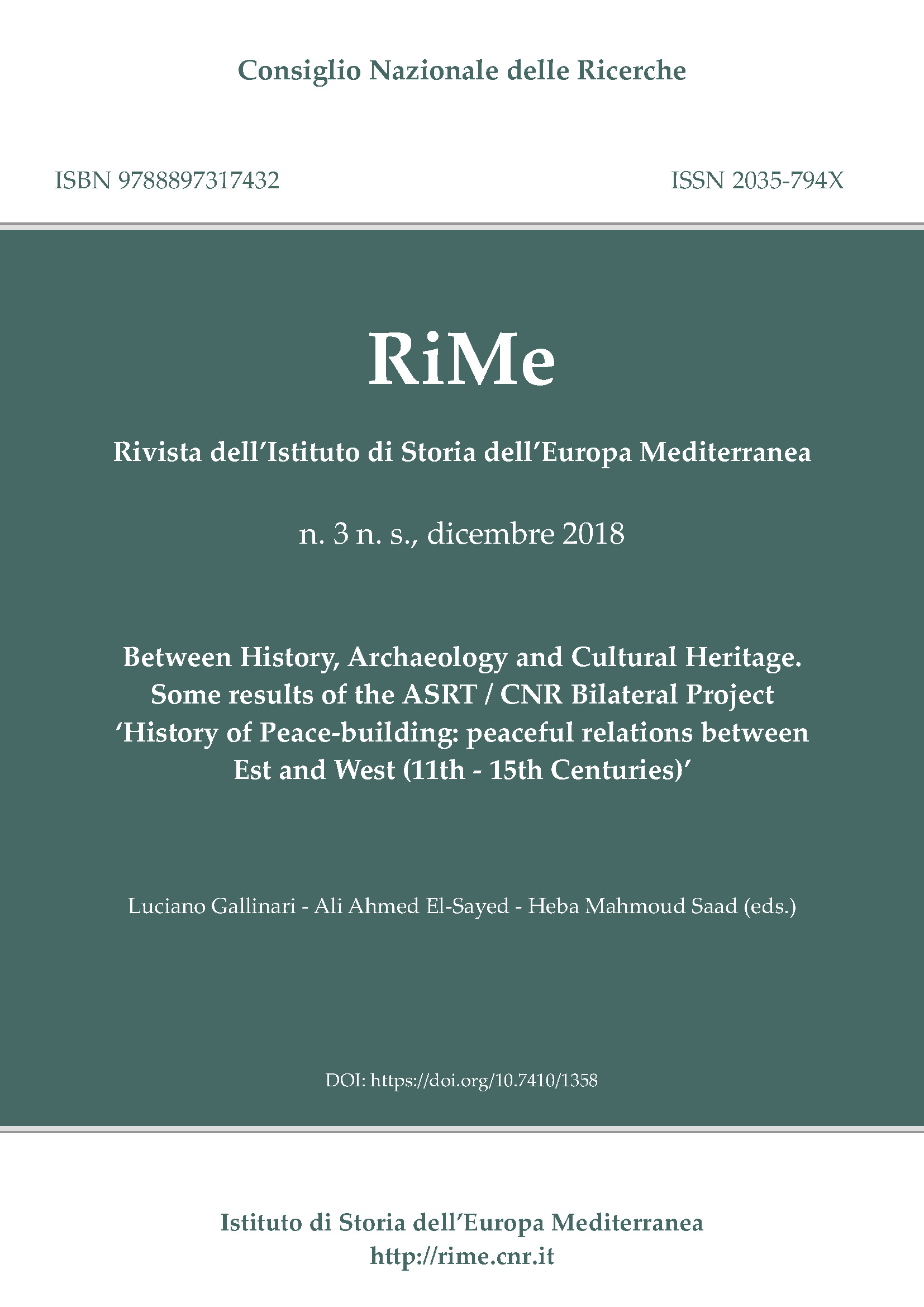 This work is licensed under a Creative Commons Attribution-NonCommercial 4.0 International License.
Authors who publish with this Journal agree to the following terms:
Authors retain copyright and grant the Journal right of first publication with the work simultaneously licensed under a Creative Commons Attribution-NonCommercial 4.0 International License.
This Journal permits and encourages authors to post items submitted to the Journal on personal websites or institutional repositories both prior to and after publication, while providing bibliographic details that credit, if applicable, its publication in this Journal.